3D-print - certificate course
Technology, flexibility and sustainability
3D printing holds enormous potential with its diverse technologies for numerous industries and areas of application. Despite this, the process has not yet become sufficiently established in industry. Instead, in many cases people continue to rely on tried and tested manufacturing methods. However, the constant developments in the field of 3D printing, be it in terms of the process (e.g. printing speed), the materials that can be used and more, make it increasingly important for companies to recognise and exploit the potential of additive manufacturing.
Accurate knowledge of animal, plant, and wildlife species is essential in various diverse professions and functions. In many cases, species are difficult to identify and therefore only accessible to specialists. Oftentimes, it took these specialists decades to work on a species group. For some years now, technologies have been available that support species identification in numerous ways and thus facilitate access even to very difficult groups. Various sensors and artificial intelligence (AI) play a crucial role. Some determination tools are available in the form of apps or portable tools. The methods are currently "booming", their usage requires a lot of expertise, especially a critical assessment of the results. As a certified eTaxnomist, you will be able to,
provide essential taxonomic principles and an overview of the three biological realms (plants, animals, fungi),
recognize and name crucial biotope and habitat types, using an identification key,
to give an overview of the range of identification technologies, especially their fields of application, reliability and technical maturity,
apply selected identification technologies (sampling, evaluation, documentation, interpretation and archiving) and
to apply a selected survey method independently and to critically reflect and process the quality of the results.
Please contact us if you have any questions about your studies: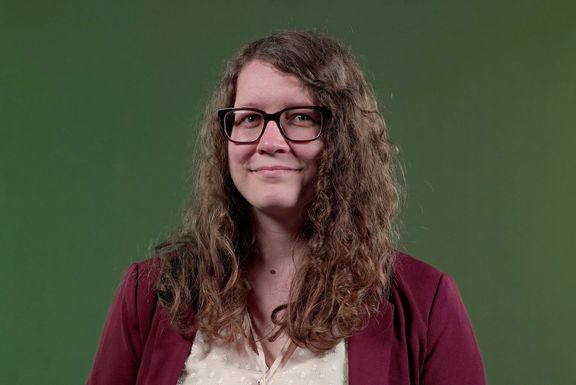 Niveau der Qualifikation
Kunststofftechniker*in
Ausbildungskosten
€ 3.500,-
Studiendauer
4 Monate (4 Module zu je 24 h)
Organisationsform
berufsbegleitend
Unterrichtssprache
Deutsch/Englisch
Geplanter Starttermin: 05.10.2023
Bewerbungsfrist: 28.09.2023
The course starts with a general introduction to 3D printing, describing the different classes of materials and 3D printing technologies, and the first practical contact with different process variants. Practical work should make up about 40% of the course. It includes basic training on polymer and metal 3D printers and problem-solving sessions to learn and apply specific methods based on 3D printing and material properties. Participants are invited to define and work on their own research topics or problems to be solved directly related to their professional R&D and/or engineering activities.
In addition, the topics of rapid prototyping and rapid tooling as well as a technical and economic evaluation of 3D printing for industry are dealt with and underpinned with industrial experience. An important aspect of 3D printing is the high degree of design freedom. In the course of product design, the technology must always be kept in mind and therefore a good understanding of the process is a prerequisite. With process improvement, weight savings can be achieved through topology optimisation, circularity through design for recycling or functionality through product design. Furthermore, new trends are highlighted and the application of 3D printing for sustainable products and smart materials is discussed. As the quality of an end product is of crucial importance, the topics of standardisation and qualification will also be addressed.
Planned start date: 05.10.2023
Application deadline: Applications are possible as of now!
The training includes 5 ECTS and a final certificate. In order to receive the final certificate, attendance of at least 80% is required; for a Transcript of Records (5 ECTS), the performance records must also be submitted. The training is organised on a part-time basis in the form of block courses. Classroom teaching takes place in 4 modules of 24 hours each, mainly at the Carinthian University of Applied Sciences in Villach. Part of the teaching is held in the Smart Lab in Klagenfurt and part in the GPS training centre in Villach. The dates always take place on Thursdays and Fridays every second week. A maximum of 8 people are accepted per course. However, a minimum of 6 participants is required for a course to take place.
A technical higher education.
Good knowledge of English.
Potential participants are employees of industrial companies who are familiar with the issues of research and development as well as innovation, engineering and design and who want to further their education in the areas of production techniques.
For a registration we need:
For registration please send the following documents to weiterbildung[at]fh-kaernten[dot]at:
Registration form
Certificate of graduation
Birth certificate, proof of citizenship
E-card, curriculum vitae