This Master's program is organized in a part-time way and is therefore compatible with a professional career.
Industrial Engineering & Management - Master's degree
Industry 4.0, innovation management and corporate governance
It is important for managers to have the best training not only on the economic side, but also on the technical side - this applies in many areas of the increasingly complex professional world. Only those who are well acquainted with the professional requirements of their industry can also achieve entrepreneurial success. The master's degree program "Industrial Engineering & Management" (IEM) focuses on both. The training focuses on the topics Industry 4.0, Innovation Management and Corporate Management.
Interdisciplinary Master Program
The practice-oriented education prepares students for working in a challenging environment. As an interdisciplinary master's programme, IEM combines all essential topics that meet at the interface of business and technology: Design & Engineering, Production and Automation Technology, Composite Materials & Plastics Technology, Integrated Manufacturing Systems, Smart Production on the technical side, Industrial Management, Corporate Management, Strategy and Innovation, Entrepreneurship & Business Development on the economic side.
All this is conveyed in an environment that is characterised by professionalism and humanity in teaching and research. A dedicated team of lecturers is committed to imparting not only the technical input but also the emotional competence that has become so indispensable in leadership positions. However, future leaders must also have a high degree of innovative skills - in the course's innovation workshop this can be tried out under the best conditions. Students are given the necessary methodological skills to be able to experience prototyping and the development process as practically as possible.
Since the course of studies has a dense network and good regional contacts to industry, the exchange with practitioners and experts from the business world is not neglected. Students make contacts that accompany them long after they have finished their studies. Within the framework of the Master's thesis, they can broaden and deepen their focus in technology or business, or both. As graduates, they are much sought-after generalists who can choose from a wide range of job opportunities.
Application deadline
Winterterm 2024
Period I: 01.11.-15.03.2024
Period II: 16.03.-15.05.2024
Period III: 16.05.-15.07.2024
Period IV: 16.07.-30.09.2024*
For applicants from outside Europe applications are only accepted within Period I & II.
*We reserve the right not to open the period or to close it early.
Study start
The semester starts in october - we only offer intake in winterterm!

The start of lectures can be found in the individual timetable which is available after enrollment.
Teaching time
Mon & Wed from 17:40
Fri from 14:20
Sat full-time till 16:00
(classroom teaching with online parts)
Events
Study Guidance
Book your personal appointmentright now!
You can find out more about our advisory services, events and fairs on our website.
Further information
Language of instruction: German
Minimum language skills: B2
Level of qualification
Master
Tuition fees
€ 363.36 / semester
Qualification awarded
Master of Science in Engineering
Duration of study
4 semester
ÖH (Austrian Student Union) fee
€ 22.70 / semester
Language of instruction
Deutsch
General Study Information
Studium und Beruf – geht das?
Mit über 60 Study & Work Partnerfirmen und -organisationen bietet die FH Kärnten Studienanfänger*innen eines Bachelor- oder Master-Studiums an, Studium & Beruf zu vereinbaren. Studierende haben durch dieses attraktive Angebot die Chance, theoretisches Wissen umgehend in die Praxis umzusetzen und berufliche Erfahrungen in Kärntens führenden Unternehmen zu sammeln. Für einige Programme werden auch Stipendien ausbezahlt.
"Industrial Engineering & Management" (IEM) is a master's degree program that trains future managers for industry and business. They receive both technical and economic input in order to be best prepared for the current challenges in the industrial sector. The main focus is on the topics Industry 4.0, Innovation Management and Corporate Management, in which students can set individual focal points of interest.
During their studies they deal with innovation processes, which they examine both theoretically in courses and practically in the innovation workshop and the Smart Lab. In addition to sound technical knowledge, students acquire profound entrepreneurial and social skills. They receive an education as key personnel with an application orientation, who are highly sought-after as leaders in a wide range of industrial sectors.
Industrial Engineering & Management is an incredibly fascinating field of applied sciences. This course of study is mainly characterized by creativity, innovation and development. Industrial Engineering & Management is also a constantly evolving field that is crucial for the economic development of a region. The prerequisite for attending the master's degree course is a completed technical bachelor's or diploma degree.
What students should bring with them to their studies:
A fundamental interest and enjoyment in economic topics and technical understanding
logical thinking combined with good English skills.
good mathematics and PC skills
A creative personality who enjoys innovative developments.
After successful completion of their studies, graduates have the following skills and knowledge:
They have basic knowledge in mathematics, computer science, physics, chemistry, business administration, economics and law.
They are able to analyse business problems holistically and solve them in a team, taking into account technical and economic aspects.
You understand the innovation process and are able to initiate and accompany innovation processes.
They apply the essential methods of statics and strength theory, kinematics and kinetics, construction and materials science as well as electrical engineering.
They participate in the implementation of control and regulation systems in mechanical plants.
They prepare holistic assessments of manufacturing processes under technical and economic parameters as well as technology roadmaps.
You will design basic concepts for production machines and production systems based on various requirement criteria.
They work out business models and business plans.
You will develop projects and create project orders.
Research in the study program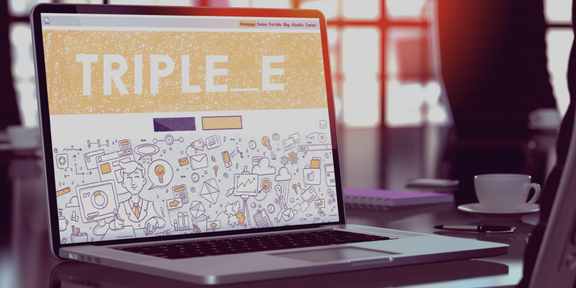 Research and development make an important contribution to transforming broad university knowledge into practical application solutions and to promoting cooperation between companies and universities.
The graduates are employed in management and leadership positions in various areas of technology companies. Furthermore, relevant service and consulting professions are also a career option. Due to the focus of the course of study, the foundation of a company and its success also offers an interesting professional perspective.
The following fields of work can be named as examples:
Industrial and commercial enterprises
Production-oriented (logistics, project management, ...)
Innovation-oriented (innovation and technology marketing and sales, purchasing,
Information Management, Controlling, ...)
Company foundation and company succession
Services sector
Engineering firms,
Consulting,
Civil engineer,
expert witnessing...
civil service
Research and teaching at universities,
Teaching at HTL's,
Public administration...

The successful completion of the Master's degree program subsequently entitles the holder to pursue doctoral studies in accordance with § 6 FHStG (4).
Technische, ökonomische und methodische Kompetenzen
"Das Studium Wirtschaftsingenieurwesen zielt auf berufliche Einsatzgebiete ab, in denen technische, ökonomische und methodische Kompetenzen ganzheitlich verknüpft werden müssen. Das dem Studienplan zugrundeliegende Qualifikationsprofil erfreut sich großer Nachfrage am Arbeitsmarkt, womit die zukünftigen AbsolventInen hervorragende Karriereaussichten erwarten dürfen."
DI Dr. Bernd Neuner
Unternehmensentwicklung, M&A, KELAG, Kärntner Elektrizitäts –Aktiengesellschaft
Technikausbildung mit praxisrelevantem Wirtschaftswissen
"Wirtschaftsingenieure verfügen über eine solide Technikausbildung garniert mit praxisrelevantem Wirtschaftswissen. Abgerundet durch eine Projektarbeit in der Industrie gibt das die ideale Mischung, die dynamische Unternehmen heute für Führungspositionen suchen. Ich freue mich, dass dieses Ausbildungsprofil nun auch in Kärnten vermittelt wird und hoffe, dass es bald auch auf andere technische Fächer ausgedehnt wird."
DI Dr. Rupert Hasenöhrl
Wirtschaftsingenieur
Faculty and Staff - Industrial Engineering & Management
The Villach region combines tradition, cosmopolitanism and quality of life with the advantages of an innovative business location. Villach, a small town with about 60,000 inhabitants, is an international high-tech location with groundbreaking cooperation between science and industry and is also increasingly developing into a start-up town.
Situated directly at the intersection of three cultures, Villach, situated on the Drava river, is an important traffic junction in the Alps-Adriatic region. This special geographical location and the beautiful landscape around Villach and in the federal state of Carinthia have made the region a popular holiday destination for generations, further beyond the borders. The drinking water quality of the lakes and the particularly clean air make Villach and its surroundings an environmental paradise.
In addition to its geographical advantages, Austria also leads the world in terms of its social and health care system and is considered a particularly safe, prosperous and liveable country.
Despite the above-average prosperity and the comprehensive state social benefits, Villach compares favourably with many international destinations. The "small town bonus" comes into its own here and makes everyday life affordable.
Explore Campus Villach on a 360° Tour.
Make a virtual walk through the Science & Energy Labs – T10.
Motorway exit Wernberg, then on the B 83 approx. 2 km in the direction of Villach, after the Villach town sign the B83 passes under the A2 motorway, and then immediately right the first exit in the direction of MAGDALENEN SEE. Following the signs for Magdalenen See, the road leads through a small wooded area, always follow the road, after an S-curve past Magdalenen See (left) always straight ahead, cross the southern railway line and go uphill directly into the centre of St. Magdalene. Turn right at the top of the hill, down the road, the grounds of the technology park are already visible to the south, the chimney of the combined heat and power plant, and directly in the sharp right-hand bend turn left onto the grounds of the technology park.
Motorway exit Villach/Ossiacher See, then approx. 2 km in the direction of Villach, on the right is Gasthof Seehof, on the left is Lake Vassach, continue on the B33 left in the direction of east, Wernberg, Klagenfurt, always follow the B33, after approx. 4 km turn right in the direction of Magdalenen See. The road leads through a small forest, always follow the road, after an S-curve past Lake Magdalenen (left) always straight ahead, cross the southern railway line and go uphill directly into the centre of St.Magdalen. Turn right at the top of the hill, down the road, the grounds of the technology park are already visible to the south, the chimney of the combined heat and power plant, and directly in the sharp right-hand bend turn left onto the grounds of the technology park.
The bus company Dr. Richard runs from Villach city to the FH in about every 15 minutes. The timetables are coordinated with the timetables of the ÖBB.