A fantastic multicultural place
Approximate monthly cost of living expenses are listed in the table below. Please note that these costs are average estimates and will vary depending on one's personal lifestyle. Accommodation costs are based upon dormitory or apartment-sharing pricing, but a small apartment may be financed with approximately EUR 500.00 at all of our sites. The approximate monthly expenses in Carinthia may actually be lower than those listed below.
Shared Apartment (incl. heating and electricity) € 500.-
Foods (not including cigarettes, or alcoholic beverages) € 400.-
Other personal and study costs (books, culture, entertainment) € 400.-
Total costs € 1300.-
Additional costs that should be considered
Tuition fee per semester € 363.63
Austrian National Union of students fee per Semester € 21.20
Austrian Health Insurance by ÖGK per month € 66.79
Further Information about living costs https://studyinaustria.at/en/living/living-costs/
Studying and Living in Carinthia
There are no medical facilities on any of the CUAS sites. In case of an emergency, there are hospitals in three of the four CUAS site cities – in Klagenfurt, Villach and Spittal. Furthermore, there are both medical doctors that cooperate with insurance companies and private doctors available almost everywhere. Pharmacies can be found in every city and town.
International emergency number ............................. 112
Ambulance ............................................................... 144
Emergency number (medical doctor) ....................... 141
Information regarding poisoning ............... 01 406 43 43
Emergency number (stand-by doctors) ...... 0900 88 088 + Postleitzahl
English speaking doctors in Villach including their opening hours can be found on:
Verpflegung und Kulinarik
Gut & günstig: Essen rund um die FH Campusse
Wer kennt es nicht: man ist zu Mittag am Campus und der Magen beginnt zu knurren.
Kein Problem!
Wir haben auf unserem FresH Blog ein paar Geheimtipps für Lokale, Imbisse und Restaurants rund um die Campusse in Villach, Klagenfurt, Spittal und Feldkirchen zusammengefasst.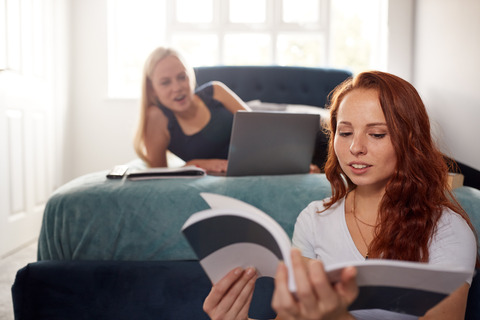 STUDENT DISCOUNTS and where to get them
As a student of CUAS in the southernmost province of Austria you are able to receive numerous discounts.
Have a look at our FresH Blog.
Students are eligible for discounts at the movies, theater performances, or at some gyms. Shopping can be an exciting experience in the following places: