Info Sessions | "Medical Engineering and Analytics"
In February 2024 we invite you to our Info Sessions for the new ONLINE Master programme "Medical Engineering and Analytics":
- 19 February 2024, 7 p.m. CET
- 21 February 2024, 9 p.m. CET
The head of the Master programme, Dr. Günther Grabner, will provide insights into the Master programme: he explains the importance of a HyFlex programme, how you can study 100% online without having to travel to Austria and how the programme is organized. He also gives an insight into possible career fields, both nationally and internationally.
The info session is in English.
The Master programme starts in October 2024, the language of instruction is English.
Participation in the Info Session ONLINE is free of charge and without obligation.
Medical Engineering & Analytics - Master's program
High-tech in medical engineering and analytics
Medical engineering is a recently emerged field that applies engineering, physics, mathematics, and computer science to health care in order to improve diagnostic tools, monitoring techniques, and therapeutic devices. The field of medical engineering is heavily involved in research and development and covers topics from tissue engineering and robotics, to development of medical devices and wearable sensors. The analytics field aims to find patterns in data to allow the automatization of the data processing and, thus, diagnostic assessment. These developments play a role as a major game-changer in our healthcare system and thus in our society.
Focus of the master´s program Medical Engineering & Analytics
The master of science program "Medical Engineering and Analytics" is designed to educate a new generation of medical engineers, who will innovate the healthcare systems of the future. The MSc program puts the main emphasis on the current trends in medical engineering –the use of artificial intelligence (AI), augmented and virtual reality (VR, AR), and as a result of the demographic change, assistive technologies.
AI already supports the evaluation of medical data and images nowadays, and in the future, it may also affect many other areas that we are not yet aware of. AR is being used for the teaching of medical doctors or for surgery planning but still requires more profound development to reach its full potential. The aging of the population is another important point shaping the future of healthcare systems worldwide and leads to vast developments and increased use of assistive technologies. With the main focus on these current trends, the MSc degree program in Medical Engineering & Analytics encompasses several courses with the topics deep learning, signal and image analysis, visualization, and assisted living. We also focus on entrepreneurship and provide the students with resources and assistance to found their own startups.
Additionally to theoretical input, hands-on training in specialized laboratories and work on projects represent other core elements of this MSc program. Due to close cooperation with the healthcare sector, healthcare professionals and experts can be invited as guest lecturers. Small groups, personal support and mentoring, and an open-door policy for all professors are our top priorities. Since internationalization is an important aspect of modern education, the students are encouraged and supported to go for an internship abroad in joint projects with our research partners.
Graduates of the Medical Engineering & Analytics master of science program have a wide spectrum of exciting career opportunities, often finding employment in medical device production companies, software development companies, hospitals, cutting-edge start-ups or as entrepreneurs themselves.
Are you interested in studying "Medical Engineering and Analytics" online while maintaining the highest standards? Our HyFlex MSc program in "Medical Engineering and Analytics" allows you to study online with the possibility to do some lectures asynchronously at your own schedule and pace. Therefore, you can study from anywhere in the world and also combine the studies with your work and family life. We ensure the highest European educational standards at low tuition fees.
Are you interested in studying Medical Engineering and Analytics on-site but want to work part-time as well? The MSc program in "Medical Engineering and Analytics" is designed in a work-friendly way with the lectures given in the afternoon and on 2-3 Saturdays per semester.
This program offers our students the chance to work part-time at one of our partner companies. With partner companies such as KABEG (Carinthia Hospital Management Company), PCS Professional Clinical Software and SOT Medical Systems, this program allows the students to gain professional experience in Carinthia's leading companies already during their studies.
100% ONLINE possible
This Master's program is organized in a work-friendly way and is therefore compatible with a professional career –> study onsite, online and/or even asynchronously
Application deadline
Winterterm 2024
Period I: 01.11.-15.03.2024
Period II: 16.03.-15.05.2024
Period III: 16.05.-15.07.2024
Period IV: 16.07.-30.09.2024*
For applicants from outside Europe applications are only accepted within Period I & II.
*We reserve the right not to open the period or to close it early.
Study start
The semester starts in october - we only offer intake in winterterm!

The start of lectures can be found in the individual timetable which is available after enrollment.
Teaching time
Monday - Thursday from 15:00h
Friday from 13:30 h
Approx. 2-3 Saturdays/semester

Hybrid participation either on-site or online and partially HyFlex
Events
Study Guidance
Book your personal appointmentright now!
You can find out more about our advisory services, events and fairs on our website.
Further information
• The 1st online master's degree program in the field of engineering & IT
• HyFlex => Extension of the blended learning
• Flexible and independent study in terms of time and place
• Students can choose whether to take classes synchronously or asynchronously
• The course of study is a response to the increasing heterogeneity of students.
• Learning material, application examples, etc. are made available by the provided by the teachers.
Study & Work - is that possible?
With over 80 Study & Work partner companies and organizations, Carinthia University of Applied Sciences offers students of a bachelor's or master's degree program the opportunity to combine their studies with a career.
This attractive offer gives students the chance to immediately put theoretical knowledge into practice and gain professional experience in Carinthia's leading companies.
Medical Engineering & Analytics - Information
Level of qualification
Master
Tuition fees
€ 363.36 / semester
Qualification awarded
Master of Science in Engineering
Duration of study
4 semester
ÖH (Austrian Student Union) fee
€ 22.70 / semester
Language of instruction
Englisch
General Study Information
Curriculum - Medical Engineering and Analytics
Profile of the study program Medical Engineering & Analytics
The Master of Science degree study program"Medical Engineering and Analytics" enables graduates to face the challenges of the modern healthcare sector. Equipped with knowledge of artificial intelligence, extended reality, and assistive technologies, graduates are sought-after by a wide variety of potential employers inside the health care industry as well outside of it.
Thanks to the Study & Work program, students can gain professional experience at Carinthia's leading companies already during their studies, ensuring a position for the vast majority of our graduates. Alternatively, the graduates of the MSc degree program "Medical Engineering and Analytics" can use their knowledge to pursue further scientific specialization in the form of a PhD or, due to the focus on entrepreneurship and assistance provided by CUAS, to found their own startups.
A Bachelor's degree in a relevant field such as medical technology, biomedical engineering, medical informatics or data science is required to be eligible. Additionally, potential students should demonstrate strengths in the following areas:
technical understanding and logical thinking,
mathematics and computer skills,
English,
creativity and enjoyment of innovative developments,
independent work.
Graduates of the master of science degree program Medical Engineering and Analytics are able to:
understand the theoretical principles and technical implementation of medical applications,
design, implement and evaluate studies in the medical engineering field,
use artificial intelligence to solve complex problems,
innovate and develop the medical engineering sector,
communicate scientific and engineering ideas and results to the broader public,
foster communication between medical staff and engineers,
gain and apply new knowledge using appropriate learning strategies.
Current courses - Medical Engineering and Analytics
Research in the study program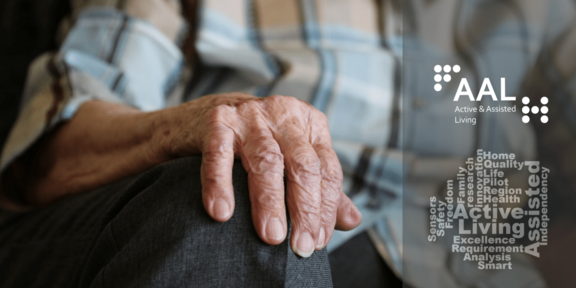 Research and development make an important contribution to transforming broad university knowledge into practical application solutions and to promoting cooperation between companies and universities.
The Master of Science "Medical Engineering & Analytics" degree program is designed to educate and train highly qualified specialists in the areas of new health technologies and data intelligence.
Medical Engineering & Analytics graduates have a therefore a wide spectrum of excellent and exciting career opportunities in fields such as:
Research and Development
Hospital Information Technology
Software Development and Consulting
Active and Assisted Living
Biomedical Engineering / Medical Device Development
Medical Image Processing
The successful completion of the master of science program qualifies graduates to undertake a doctorate.
Optimale Vorbereitung für den Beruf
"Im Studiengang Medizinische Informationstechnik und durch das Master-Studium Health Care IT wurde ich optimal auf die Bedürfnisse in der Wirtschaft vorbereitet und kann mein Wissen vom ersten Tag an in den beruflichen Alltag einbringen. Das Studium an der FH Kärnten war für mich die richtige Wahl."
DI (FH), DI Claudia Rindlisbacher
Absolventin
Praxisnahe und berufserfahrene Vortragende
"Ich konnte sehr viel Wissen von praxisnahen und berufserfahrenen Vortragenden für meine Berufskarriere mitnehmen. In 5 Jahren kann man nicht alles im Detail lernen, aber durch die Ausbildung habe ich ein gutes Basiswissen erlangt."
DI Tina Rosskopf, BSc BSc
Medizintechnikerin, P.SYS caring Systems KG
Studieren in Mindeststudienzeit
"Die FH Kärnten punktet speziell mit einem strukturierten Aufbau, der es ermöglicht, das Studium in der Mindeststudienzeit abzuschließen. Auch die praxisnahe Ausbildung, die einem den Einstieg in die Berufswelt wesentlich erleichtert, sowie das persönliche Umfeld haben zu meiner Entscheidung beigetragen, nach dem Bachelorstudium auch das Masterstudium Health Care IT zu beginnen."
Elena Oberrauner
Absolventin
Faculty and Staff - Medical Engineering and Analytics