Soziale Arbeit - Bachelor (berufsbegleitend)
From understanding to change
Social work represents a broad and diversified professional field that has become an integral part of our everyday life. The study of Social Work offers you the opportunity to get to know social conditions, to acquire skills for practical work and to acquire the academic degree "Bachelor of Arts in Social Sciences". You can study the Bachelor of Social Work in the organisational form full-time or part-time.
Interdisciplinary studies with practical orientation
The course offers scientific foundations from psychology, pedagogy, sociology, social philosophy and law, a balance between theory and practice and the teaching of key skills (e.g. communication) for dealing with people of all ages. Social work addresses the diverse social tasks and problems of our society. The course of study is dedicated to the specifics of different ages and seeks explanations for possible crises in the life course.
Social work is an action-oriented social science: explaining social situations and understanding people are elementary prerequisites for a professional approach, for counselling concepts and suitable support services. The knowledge-based teaching of methods and their testing through exercises in small groups are valuable components of the course.
The course of study is generalist and structured according to age (childhood/youth, adulthood/working life, old age/old age).
Thanks to the dense cooperation network, excellent internships are offered in Germany and abroad for the two practical phases.
There is a choice of four creative subjects: movement, dance, theatre and play; photography; music; video.
Practical exercises are organised in small groups.
In the 5th and 6th semester you can choose one of five elective subjects for in-depth study:

Education and Social Work,
Gender and diversity,
International social work,
child and youth welfare, and
Social management/social economy.

Two foreign languages are included in our curriculum (Italian and Slovene).
In cooperation with the Finnish University of Applied Sciences Jyväskylä (JAMK), the master's programs "Health Management" and "Social Work: Developing and Shaping" offer an international double degree program (DDP).
The DDP is an initiative of the study programs with the aim of strengthening the European dimension in studies and thus opening up international career opportunities for students. It also enables students to make international contacts and take a broader perspective on the health care system.
The program comprises 30 ECTS. These are integrated into the curricula of the Master's programs and include two international study weeks (Summer School in Jyväskylä and Spring School at the Carinthia University of Applied Sciences), a specific offer of online courses, the Master's thesis, and optionally one or two practice weeks.
All segments of the program are held in English.
After successful completion of the DDP, students acquire the
Title Health Management
Master of Arts in Business - CUAS
Master of Health Care - JAMK
Title Social work: Developing and shaping
Master of Arts in Social Sciences - CUAS
Master of Social Services - JAMK
Requirement for participation:
completed Bachelor's degree
good knowledge of English in writing and language
at least 3 years' professional experience in the health and/or social services sector after completing a bachelor's degree or basic training
Application:
at the beginning of the 1st semester of the Master's program
in writing with letter of motivation and CV in English
1st Semester
Application period: 1st -31st of Oct.
JAMK Decision + Inscription: End of Nov. – beginning Dec.
2nd Semester
Online meeting: CUAS, Semester start
Writing Workshop (SOZ und GM): CUAS, online
Summer School at JAMK: June, 5 ECTS
3rd Semester
Exposé final: mid. Nov.
Professional Ethics: JAMK, 5 ECTS, online
Learning Across Borders (GM): CUAS, 3 ECTS, online
4th Semester
Spring School*: at CUAS
Dissemination and science communication (GM): CUAS, 2 ECTS, online
Hand in Master thesis: 30th of Jun.
Examination: Mid Sep. – beginning Oct.
Application deadline
Last Call: Winter term 2023

Applications for waiting list places still possible until 30.09.2023*!
*The program reserves the right not to open the period or to close it early.
Study start
The semester starts in the middle of September.
The start of lectures can be found in the individual timetable.
Teaching time
Friday 10:15 - 19:45 h
Saturday 08:30 - 18:00 h
1 & 3 Thursday of the month:
12:45 - 19:45 h
2 Block-Weeks per Semester

Further information
Language of instruction:
German
Bei Fragen zum Studium kontaktieren Sie:
Level of qualification
Bachelor
Tuition fees
€ 363.36 / semester
Qualification awarded
Bachelor of Arts in Social Sciences
Duration of study
6 semester
ÖH (Austrian Student Union) fee
€ 22.70 / semester
Language of instruction
Deutsch
General Study Information
Study & Work - is that possible?
With over 80 Study & Work partner companies and organizations, Carinthia University of Applied Sciences offers students of a bachelor's or master's degree program the opportunity to combine their studies with a career.
This attractive offer gives students the chance to immediately put theoretical knowledge into practice and gain professional experience in Carinthia's leading companies.
What are the causes of social problems and critical life situations? How do these affect the individual lifestyle?
Which factors lead to life becoming more complicated for many people, and to their needing more support and help in everyday life? How can I make communication successful?
How can people of different ages be professionally supported? What offers and help can professional social work provide for disadvantaged target groups?
If you are interested in these questions, then you have come to the right place!
In the Bachelor's program in Social Work you will be prepared to offer professional help to people in critical situations and to work out solutions to problems together with the people concerned.
Students of the Bachelor's program in Social Work are expected to be able to
to perceive social problems openly and reflexively
to understand social work as a profession that deals with social problems and emergencies in a theoretically sound way
The bachelor's degree program in Social Work at the Carinthia University of Applied Sciences can basically be pursued from any school education with a general university entrance qualification without any relevant previous education, provided that the student is interested and willing to perform.
Graduates of the bachelor's program in Social Work are expected to be able to
to recognise and classify social problems as multidimensional (from an ethical, philosophical, legal, political, medical, economic, sociological, psychological perspective),
to critically examine the causes of social problems and also to publicly take sides for socially disadvantaged target groups,
to include intercultural understanding in the work with migrants in Austria and in international work
to understand basic pedagogical, psychological, sociological, political as well as medical-psychiatric contexts
to present a profound knowledge of the legal regulations and legal foundations of social work
apply their acquired knowledge to diagnose, explain and solve professional problems in professional practice
to reflect on their own actions in their encounters with clients.
Graduates of our programme can be found in many different professional fields, such as work with the elderly, disabled people, counselling centres, in-company social work, probationary services, family work, women's shelters, judicial social work, community projects, intercultural work, child and youth work, youth welfare/youth welfare, hospital social work, psychosocial work and counselling, guardianship, school social work, addiction support, help for the homeless, as well as in research & development and human resources.
The successful completion of the bachelor's degree in social work entitles the student to a master's degree.
"Wenn es nur eine Wahrheit gäbe, könnte man nicht hundert Bilder über dasselbe Thema malen" sagte schon Pablo Picasso.
Wir schließen uns dem nicht nur inhaltlich an, indem wir in der Sozialen Arbeit die Lebensrealität aller Menschen anerkennen, sondern wir erweitern den Blick auf Methoden im Rahmen derer wir auf die unterschiedlichste Weise mit Menschen zusammenkommen können. In den Feldern Sozialer Arbeit kommen immer wieder kreative Methoden zum Einsatz, die gerade dann einen Zugang zu Menschen ermöglichen, wenn im Vorfeld schon viele Worte gefallen sind und ein Vertrauen sehr erschwert scheint. Daher kannst du aus den folgenden Kreativfächern wählen, neue Blickwinkel über das Berufsfeld schweifen lassen und den Mut schöpfen, die Dinge einmal ganz anders anzugehen.
ES GIBT EINE SPRACHE, DIE JEDE/R SPRICHT: MUSIK
Musik als universale Sprache
Musik als Medium der Gruppenarbeit zur aktiven und kreativen Betätigung
Musik als Medium der Lebensbewältigung
Musik als Medium der Biografiearbeit
Musik als Medium der Öffentlichkeits- und Kulturarbeit
Musik als individuelles Erlebnis
Musik als Vieles und noch mehr
Durch kreatives Schaffen wird die eigene Ausdrucksfähigkeit durch Musik erprobt und Musik als Medium der Kommunikation in Bezug auf Beziehungsaufbau sowie auf Öffentlichkeits- und Kulturarbeit im sozialarbeiterischen Kontext kennengelernt.
Als Schwerpunkt wird in Gruppenarbeit ein gemeinsames Musikstück (Instrumental & Text) komponiert, welches sich mit einer sozialen Thematik auseinandersetzt.

Folgendes Lied entstand 2016 in der Lehrveranstaltung:
Gegenwärtig und in der absehbaren Zukunft haben wir es mit einem erheblichen alltagspraktischen Bedeutungszuwachs der Bilderwelten zu tun ("iconic turn"). Dieser Zuwachs wird auch zunehmend in den Erziehungswissenschaften diskutiert.
Vor diesem soziokulturellen Hintergrund geht es in diesem Projekt um die systematische Begründung und Anwendung von Fotografie als Forschungsmedium und Handlungsmethode der Sozialen Arbeit. Im Zentrum stehen dabei das Verhältnis von sinnlichem Eindruck und fotografischem Ausdruck und die mimetische und wissenschaftliche Rekonstruktion ausgewählter Sujets der Sozialfotografie.
Dazu zählen:
1. Mensch und Gesellschaft – Natur und Technik
2. Soziale Milieus: Vielfalt in der Ungleichheit
3. Sozialer Wandel: Spannung zwischen Tradition und Modernisierung
4. Ein menschliches Leben: Lebenslauf und Biografie - "Alles hat seine Zeit"
5. Öffentlichkeit: Geselligkeit und Politik

Ein weiterer Schwerpunkt des Projektes beinhaltet die technische und ästhetische Qualifizierung der Studierenden. Hier geht es um...
die Vermittlung technischer Kompetenzen in Bezug auf das Fotografieren,
die digitale Bearbeitung des fotografischen Materials,
die Aneignung von formal – ästhetischen Gestaltungsregeln und
übergreifend um die Fragestellung, inwieweit sich die Einmaligkeit des Augenblicks verdichtet zucharakteristischen Erfahrungen, die in treffenden Ausdrucksformen festgehalten werden.
GRAFFITI – Präsenz von Jugendlichen in Sozialräumen und deren Aneignung in der Landeshauptstadt Klagenfurt
Ein studentisches Projekt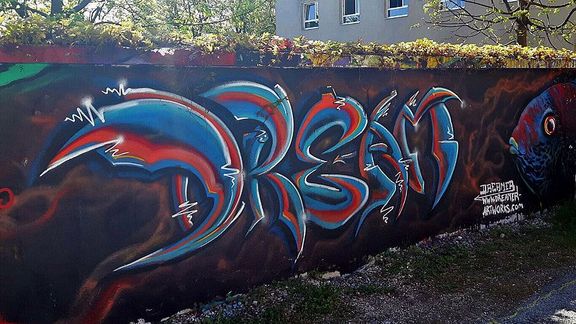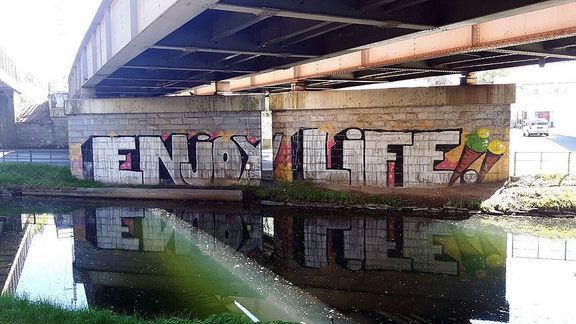 "Wer sich nicht bewegt, spürt seine Fesseln nicht." – Rosa Luxemburg
Unter Theater stellen wir uns meist eine Bühne, viele Texte und glamouröse Kostüme vor. In unserem Theaterseminar geht es aber um etwas ganz anderrs: Hier lernst du das Theater der Unterdrückten nach Augusto Boal kennen. Diese Form des Theaters bietet nicht nur die Möglichkeit gesellschaftliche Missstände zu benennen, sondern wir entwickeln unsere ganz eigene Utopie und überlegen, wie die Welt wäre, wenn wir selbst die Zügel in der Hand halten würden.
In diesem Seminar wirst du erleben, wie wichtig es ist, wie viel Mut und Kraft Zusammenhalt gibt, über die eigenen Grenzen hinauszugehen und gemeinsam laut zu werden für eine Welt, die wir uns und anderen so sehr wünschen.
Die Macht der Bilder – Bilder machen
Als Ausdrucksmittel, als künstlerische Technik, zu Dokumentationszwecken oder als Präsentationsmittel kommt die Videotechnik in Praxisfeldern der Sozialen Arbeit mehr und mehr zum Einsatz.
Während des Videoeinstiegskurses erhalten Student/innen einen Einblick in die praktische Videoarbeit. Ziel der Übung ist die filmische Umsetzung eines selbst gewählten Themas aus dem weiten Handlungsfeld der Sozialen Arbeit. Dabei wird der Umgang mit der Technik genauso wie die Möglichkeiten der filmischen Gestaltung erlernt. Damit die einzelnen Schritte der Videoproduktion für alle Beteiligten gut erfahrbar werden, erfolgt die praktische Arbeit in Kleingruppen.
Inhaltliche Schwerpunkte und Methoden:
Grundlagen der filmischen Gestaltung (Theorie)
Themenfindung, filmisches Konzept und Filmauflösung
Drehplanung
Einführung in die Interviewtechnik (nur bei Bedarf)
Einführung in die Handhabung Videotechnik
Kameraarbeit
Grundlagen und Durchführung des Videoschnitts
Die Arbeit mit dem Medium Video bietet ein vielfältiges Anwendungsfeld in Berufsfeldern der Sozialen Arbeit. Video ist einsetzbar
als Animationsmedium z. B. in der Jugendarbeit, im Streetwork, in der sozialen Altenarbeit,
als Übungs- und Feedback-Medium

in Kommunikations- und Verhaltenstrainings mit "auffälligen" Jugendlichen in der Schulsozialarbeit oder der Straffälligenhilfe (Soziale Gruppenarbeit);
bei Kommunikations- und Selbstpräsentationsübungen in Qualifizierungskursen (AMS-Bewerbungstrainings)
nicht zuletzt zur Einübung und Überprüfung von Beratungskompetenzen und Gesprächsführungstechniken der Studierenden selbst;

als Medium der Dokumentation von Einrichtungen, Projekten oder auch bei der Erstellung biografischer Portraits.
Folgende Filme sind in der Lehrveranstaltung "Kreativität" entstanden:
Wenn du in der Sozialen Arbeit Kontakt mit Adressat*innen, Kolleg*innen, Forscher*innen und Fachautor*innen hast, so ist ein Medium dabei immer beteiligt: die Sprache. In einer Welt, die zunehmend politische und kulturelle Grenzen überwindet, wird die Mehrsprachigkeit zum Normalfall. Bei der Arbeitssuche ebenso wie im Berufsalltag gilt: Fremdsprachenkenntnisse werden vorausgesetzt.
Am Studiengang Soziale Arbeit werden daher auch Fremdsprachen gelehrt, wobei Praxisnähe und eine berufsspezifische Ausrichtung im Vordergrund stehen. Bei der Arbeit in Gruppen werden von Anfang an sowohl fachsprachliche Inhalte vermittelt als auch eigene Lernstrategien schrittweise und konsequent erarbeitet. Daraus ergibt sich ein bedeutender Umfang an Sprachstunden mit variantenreicher Lehre, kreativer Sprachverwendung und, wo möglich, Diskussionen zu Themen und Fragestellungen, mit denen sich Soziale Arbeit beschäftigt, auch durch (virtuelle) Exkursionen oder Gastvorträge.
Und was wird gelehrt? Aufgrund der einzigartigen Lage Kärntens – im Dreiländereck am Kreuzungspunkt dreier Sprach- und Kulturräume– werden vier Semester lang Italienisch und Slowenisch als Wahlpflichtfächer angeboten.
Die Kenntnis von einer weiteren Fremdsprache neben Englisch führt zu einer herausragenden Qualifikation der Absolvent*Innen. Darüber hinaus öffnet Italienisch den Zugang zu weiteren romanischen Sprachen, während Slowenisch die Tür zu anderen slawischen Sprachen weit aufstößt. Zusätzlich finden am Studiengang Soziale Arbeit Lehrveranstaltungen zum Teil bzw. gänzlich auf Englisch statt.
Damit schafft das Studium eine wichtige Voraussetzung zu internationaler wie auch interkultureller Arbeit im In- und Ausland. Als gelebte Internationalität werden konsequenter Weise Auslandspraktika ebenso willkommen geheißen und unterstützt wie die Absolvierung eines Auslandssemesters.
Gender & Diversity-Kompetenzen gelten als wichtige Schlüsselqualifikationen in der Sozialen Arbeit. Sie gehen mit einem sensiblen und kompetenten Umgang mit Vielfalt in Organisationen, im Austausch mit Akteur*innen aus verschiedenen Praxisfeldern sowie in der Arbeit mit Adressat*innen der Sozialen Arbeit einher.
In diesem Wahlpflichtfach geht es um den Erwerb von Grundlagenwissen über Gender, Diversity und Sexualität. Ein besonderer Schwerpunkt wird dabei auf die sexuelle und geschlechtliche Vielfalt aus intersektionaler Perspektive gelegt. Die Studierenden gewinnen vertieften Einblick in die Lebensbedingungen der Adressat*innen aus dem LGBT*I*Q+ Personenkreis und können Handlungsfelder, Organisationen sowie Projekte und Ansätze der Sozialen Arbeit im Kontext von Diversity & Queer exemplarisch beschreiben.
Vor dem Hintergrund der Intersektionalität werden Ursachen, Folgen und Ausprägungen von Diskriminierung und Gewalt im Zusammenhang mit Geschlecht und Sexualität erörtert. Die in der Gesellschaft präsenten Machtverhältnisse und Chancenungleichheiten sowie die eigene Haltung in Bezug auf Gender, Sexualität und Vielfalt werden reflektiert. Mögliche Maßnahmen zur Prävention und Intervention in den Bereichen genderbasierte Gewalt sowie sexualisierte Gewalt werden thematisiert.
Schließlich wird im Zusammenhang mit Sexualität und Soziale Arbeit der Fokus auf sexuelle Bildung und Sexualberatung gelegt. Die Studierenden wissen über aktuelle Ansprüche und Bedeutung von niederschwelliger Sexualberatung und von sexueller Bildung mit unterschiedlichen Zielgruppen Bescheid. Themen, Formate, Konzepte und Methoden sexueller Bildung bzw. der Sexualberatung werden exemplarisch erarbeitet.
Übungsorientierte Veranstaltungen sensibilisieren für das Thema Gender und Diversity und führen zu neuen Handlungskompetenzen. Praxiskontakte finden durch (virtuelle) Exkursionen, dislozierte Lehrveranstaltungen oder Gastvorträge von Expert*innen aus der Praxis statt.
Internationale Soziale Arbeit
In einer zunehmend globalisierten Welt ist interkulturelle Kompetenz eine zentrale berufliche Schlüsselqualifikation für alle Handlungsfelder der Sozialen Arbeit. Sie erfordert sowohl einen reflexiven Blick auf die wachsende multikulturelle Vielfalt im eigenen Land selbst wie auch einen transnationalen Blick über die Grenzen des eigenen Landes hinaus.
Du willst wissen, wie Kulturen und kulturelle Besonderheiten entstehen und welchen Einfluss sie auf individuelle und gesellschaftliche Entwicklungsprozesse haben? Interessierst du dich für Integrationsformen von Minderheiten, Migran*iInnen, Flüchtlingen und spezifischen Volksgruppen? Möchtest du einen genaueren Einblick in Organisationsformen, Konzepte und Ziele internationaler Netzwerke und Entwicklungszusammenarbeit gewinnen? Fragst du dich, wie professionelle Soziale Arbeit im Globalen Süden funktioniert?
Dann ist für dich die Vertiefung Internationale Soziale Arbeit richtig.
Zentrale Elemente des Moduls sind:
Grundlagen internationaler Entwicklung
Handlungsfelder internationaler Sozialer Arbeit
Soziale Arbeit im internationalen Vergleich
Entwicklungszusammenarbeit und Entwicklungsforschung in Theorie und Praxis
Transkulturelle Kommunikation und interkulturelle Kompetenzen
Rechtliche Grundlagen
Übungseinheiten und Rollenspiele zur Vermittlung interkultureller Handlungskompetenzen
Praxisorientiertes Kennenlernen von Handlungsfeldern internationaler Sozialer Arbeit durch Feldexkursionen und Bearbeitung von Fallbeispielen
Selbstreflexive Auseinandersetzung mit eigenen Vorurteilen und Normalitätskonstrukten
Anknüpfbares Projekt:
Am Studiengang Soziale Arbeit besteht die Möglichkeit, im Rahmen des Projekts "Global Social Dialog-Praktika" das Langzeitpraktikum in einem Land Afrikas, Asiens oder Lateinamerikas zu machen und dabei wertvolle interkulturelle Erfahrungen zu sammeln. Website: Praktikaprogramm für Studierende österreichischer Fachhochschulen (globalsocialdialog.at)
In diesem neuen Schwerpunkt geht es um die Vertiefung des größten Handlungsfeldes der Sozialen Arbeit mit konkreten Bezügen zu Kärnten und Österreich.
Aufbauend auf der einführenden Übersicht, die bereits im 2. Semester im Modul Kindheit/Jugend vermittelt wurde, werden anhand von Fallbeispielen verschiedene konkrete Konzepte und Methoden analysiert und diskutiert.
Niederschwelligkeit und Aufsuchende Arbeit werden ebenso thematisiert wie Drogengebrauch und -missbrauch und die zentrale Rolle des Jugendamtes als Schnittstelle zwischen Zielgruppen und Anbietern von mobilen und stationären Hilfen.
Anhand aktueller Forschungsergebnisse werden die Stärken und Schwächen des Handlungsfeldes dargestellt und mögliche Entwicklungen skizziert.
Politische Rahmenbedingungen Sozialer Arbeit
Primär erfolgt die Einführung in das politische System Österreichs. Sowohl die historische Entwicklung als auch die gegenwärtige Funktionsweise werden thematisiert. Zentrale Grundbegriffe hinsichtlich unterschiedlicher Staats- und Regierungsformen sowie Beteiligungsformen – die unter repräsentativer und plebiszitärer Demokratie zusammengefasst werden können – stehen im Mittelpunkt. Auch werden die verschiedenen politischen Ebenen – Europäische Union, Bund, Länder und Gemeinden – diskutiert und deren Bedeutung für die Soziale Arbeit thematisiert.
Darauf aufbauend erfolgt eine Einführung in die Grundlagen der österreichischen Sozialpolitik. Sozialpolitische Grundbegriffe, die historische Entwicklung (Soziale Frage im 19. Jahrhundert) und die gegenwärtige Funktionsweise des österreichischen Sozial- und Wohlfahrtsstaates werden besprochen. Weitere Schwerpunkte stellen Institutionen und Akteur*innen sowie sozialpolitische Handlungsfelder (z.B. Arbeitsmarktpolitik, Mitbestimmung im Sozialstaat, Kollektivvertragspolitik) dar.
Schließlich werden unterschiedliche Möglichkeiten der politischen Partizipation in Österreich thematisiert. Es erfolgt auch eine kritische Auseinandersetzung mit dem Partizipationsbegriff. Ausgehend von "klassischen Beteiligungsformen" wird der Fokus auf die partizipative Demokratie (z.B. Bürger*innen-Rat, Zukunftswerkstatt) gelegt. Chancen und Risiken der politischen Partizipation in Österreich – beispielsweise im Kontext der Digitalisierung – sowie handlungsorientierte Konzepte und Methoden stellen weitere Schwerpunkte dar.
Um zukünftig in der Sozialen Arbeit tätig zu sein, ist es wichtig, die im Studium erworbenen theoretischen und methodischen Kenntnisse in ausgewählten Handlungsfeldern mit zu erleben, auszuprobieren und weiter zu entwickeln. Um Ihnen dieses zu ermöglichen, sind verschiedene Formen von Praktika vorgesehen, die Sie in Einrichtungen der Sozialen Arbeit absolvieren.
In der letzten Februarwoche des ersten Semesters und der ersten zwei Wochen des zweiten Semesters machen Sie eine 100-stündige Praxiskontaktphase. Diese ermöglicht Ihnen, die Praxis Sozialer Arbeit und die Anwendung von professionellen Handlungskompetenzen kennen zu lernen. Die Praxiskontaktphase wird von einem Seminar begleitet, in dem Sie Ihre Erfahrungen diskutieren und in einen methodisch-theoretischen Zusammenhang bringen können.
Im Übergang zum fünften Semester findet ab September das 450-stündige (Vollzeit) bzw. 350-stündige (berufsbegleitend) Berufspraktikum statt. Während dieser Zeit lernen Sie die Probleme und professionellen Lösungsansätze einer Einrichtung der Sozialen Arbeit kennen. Das Berufspraktikum kann im In- und Ausland durchgeführt werden. Das Berufspraktikum wird durch Seminare sowohl fachlich als auch supervisorisch begleitet.
Es besteht die Möglichkeit, sich facheinschlägige Vorerfahrungen unter bestimmten Voraussetzungen anrechnen zu lassen.
Das Praktikumskoordination begleitet die organisatorischen Abläufe rund um die Praxisphasen im Bachelorstudium der Sozialen Arbeit. Die Studierenden werden bei Fragen betreut und der Kontakt zu den Praxiseinrichtungen (Praxispartnerschaften) wird gepflegt. Ein Element der Kontaktpflege sind die Veranstaltungen, bei denen die Praxiseinrichtungen der Sozialen Arbeit an die FH Kärnten eingeladen werden.
Kontakt:

Erik Schüßler BA MA
Praktikumskoordination Studiengang Soziale Arbeit
+43 5 90500 4226
e.schuessler[at]fh-kaernten[dot]at
Die Praxiskontaktphase bildet die erste Praxiskontaktphase und ist integraler Bestandteil des Curriculums des Studiums der Sozialen Arbeit. Sie findet in der letzten Februar- und in den ersten beiden Märzwochen zwischen dem 1. und 2. Semester statt. Die Einrichtung, in welcher die Praxiskontaktphase absolviert wird, ist von den Studierenden eigenverantwortlich zu organisieren.
Die Praxiskontaktphase kann in Einrichtungen der Sozialen Arbeit absolviert werden. Der zeitliche Umfang beträgt 100 Gesamtstunden (also ca. 3 Wochen bei 35 Wochenstunden). Während der Praxiskontaktphase sind die Studierenden durch den ÖH-Beitrag gesetzlich haftpflicht- und unfallversichert.
Weitere Informationen zur Praxiskontaktphase sowie die nötigen Formulare finden Sie im Intranet.
Das Berufspraktikum ist integraler Bestandteil des Curriculums des Studiums der Sozialen Arbeit. Es dauert 450 Stunden (Vollzeit) und 350 Stunden (berufsbegleitend).
Die Praktikumsstelle ist von den Studierenden eigenverantwortlich zu organisieren. Das Berufspraktikum kann in allen Einrichtungen absolviert werden, in welchen eine geeignete Anleitungsperson (Sozialarbeiter*in oder gleichwertige Ausbildung) vorhanden ist. Im Einzelfall kann die Anleitung auch durch externe Personen erfolgen. Über die Eignung der Praktikumsstelle und Praktikumsanleitung entscheidet die Praktikumskoordination.
Über das Berufspraktikum ist ein Praktikumsbericht im Rahmen der Lehrveranstaltung "Fachliche Bearbeitung des Berufspraktikums" zu verfassen. Zusätzlich wird das Berufspraktikum in der Lehrveranstaltung "Supervisorische Bearbeitung des Berufspraktikum" von externen Supervisor*innen begleitet.
Während des Berufspraktikums sind die Studierenden durch den ÖH-Beitrag gesetzlich haftpflicht- und unfallversichert.
Weitere Informationen erhalten Sie im Laufe des Studiums bzw. liegen im Intranet/QM-Library für die Studierenden bereit.
Die Soziallandschaft bietet mit ihrer Vielfalt an unterschiedlichen sozialen Trägern wie Vereinen, GesmbH, Stiftungen vielfältige und spannende Betätigungsmöglichkeiten. Im Rahmen der "Sozialmanagement Basics" werden Studierende befähigt, sich kompetent in unterschiedlichen organisationalen Teams und Strukturen zu bewegen, die eigene Rolle in der Organisation und die Zusammenarbeit mit Kolleg*innen zu reflektieren sowie sich innerhalb und außerhalb der Organisation kooperativ zu vernetzen.
Studierende im fünften Semester verstehen die Grundlagen von Teamarbeit und Gruppendynamik in sozialen Organisationen sowie Ziele, Merkmale und Arbeitsweisen von Gruppen in räumlicher Nähe sowie in der Zusammenarbeit in virtuellen Teams zu beschreiben. Sie bekommen einen Überblick über Grundbegriffe der Teamarbeit, gruppendynamische Prozesse, Rollen und Funktionen von und in Teams, die Besonderheiten virtueller Teams sowie über unterstützende Instrumente der (digitalen) Zusammenarbeit. Sie erproben ein digitales Kollaborationsinstrument in der Lehrveranstaltung.
Im Rahmen des Moduls werden Studierende mit wesentlichen Grundlagen des Arbeitsrechts vertraut und wissen, welche rechtlichen Regelungen in einer digitalen Arbeitswelt relevant sind. Die Lehrveranstaltung Arbeitsrecht thematisiert dazu Grundzüge des Individualrechts, von Dienstverträgen und berufsrechtlichen Vorschriften sowie wesentliche Rechtsmaterie betreffend Phänomenen der Dislozierung und Digitalisierung der Arbeitswelt.
Im sechsten Semester beschäftigt sich dieses Modul mit grundlegenden Begriffen und Prozessen des Personalmanagements und der Personalentwicklung. Digitalisierung und ihr Einfluss auf das Personalwesen in sozialen Organisationen wird in ausgewählten Gestaltungsfeldern des Personalmanagements diskutiert. Zu den Lehrinhalten zählen außerdem Grundzüge der (sozialen) Innovationen und des Innovationsmanagements, des Wissensmanagements sowie der digitalen Wissensarbeit sowie Chancen und Herausforderungen bei der Anwendung exemplarischer Prozesse und Instrumente. Grundlagen von Kooperationen und Kooperationsmanagement werden thematisiert, der Aufbau von Kooperationen und ausgewählte Instrumente digitaler Vernetzung sowie unterstützende Begleitmaßnahmen des (Sozial)Managements.
Studierende verstehen Begriffe, ausgewählte Konzepte und Instrumente des Personalmanagements der (sozialen) Innovation, des Wissensmanagements und der digitalen Wissensarbeit und ziehen Schlussfolgerungen zur Eignung der Konzepte und Instrumente in einem Anwendungsfall der Sozialen Arbeit. Studierende sind in der Lage Grundlagen des Kooperationsmanagements und begleitende Maßnahmen der Netzwerkentwicklung in einem Fallbeispiel anzuwenden und können ausgewählte, digitale Instrumente der Vernetzung kontrastieren und werden so auf Anforderungen der modernen Arbeitswelt vorbreitet.
Der World Social Word Day wird seit einigen Jahren von der International Federation of Social Work (IFSW) in allen Mitgliedsstaaten der Welt mit Veranstaltungen gefeiert, um die wichtige Arbeit von SozialarbeiterInnen und SozialpädagogInnen wertzuschätzen und an die Öffentlichkeit zu kommunizieren.
Eine Gesellschaft ohne soziale Probleme ist Utopie
Jedes Jahr am dritten Dienstag im März wird in vielen Ländern der Welt der "World Social Work Day – Welttag der Sozialen Arbeit" gefeiert.
"Es kann jedem Menschen passieren, dass man bei der Bewältigung von Lebenskrisen professionelle Hilfe benötigt," so Helmut Spitzer, Professor für Soziale Arbeit an der FH Kärnten.
Wie wichtig gesellschaftliche Solidarität und Soziale Arbeit in Zeiten der Krise ist und was sie auf Basis fachlich und ethisch fundierter Konzepte leisten kann, lesen Sie in der Außensicht der Kleinen Zeitung vom 16. März 2021:
1966 wurde der Internationale Tag gegen Rassismus von den Vereinten Nationen ins Leben gerufen mit dem Ziel, den Rassismus weltweit zu bekämpfen und die Gesellschaft für die Problematik zu sensibilisieren.
Jährlich findet der Aktionstag weltweit am 21. März statt. Soziale Gerechtigkeit ist Teil der Sozialen Arbeit.
Die fünfte wissenschaftliche ogsaTAGUNG findet von 22. bis 23. März 2021 statt. Die Tagung bietet Austausch, Diskurs und Vernetzung zum Tagungsthema Zeit – ein konstitutiver Faktor in der Sozialen Arbeit. Aufgrund der epidemiologischen Lage wird die Tagung in einem Online-Format via Zoom durchgeführt. Der Verantwortliche der Arbeitsgruppe Kindheit / Jugend ist FH-Prof. Mag. Dr. Hubert Höllmüller. 23.03.2021, 13:30-15:30 Uhr: AG-Symposium "Ist das Glas der österreichischen Kinder- und Jugendhilfe halbvoll oder halbleer?
Anmeldung & Programm: ogsaTAGUNG2021 - ogsa
Kooperation mit Ostafrika
"Die Kooperation mit Ostafrika gefiel mir besonders gut. Durch die tolle Vorbereitung an der FH hatte ich vier Monate die Möglichkeit, meine zukünftige Profession in einem völlig neuen kulturellen Kontext zu beobachten und mir Gedanken dazu zu machen."
Lisa Fian, BA, MA
Absolventin
Stabstelle Flucht und Inklusion, Diakonie de la Tour
Faculty and Staff - Social Work
The young district town of Feldkirchen in Carinthia, gateway to the Carinthian Nockberge mountains and Lake Ossiacher See, lies in the centre of Carinthia, in Austria's southernmost province. In addition to unspoilt nature and friendly people, Feldkirchen with its modern shops, stylish boutiques, cosy restaurants and coffee houses is an ideal location for students. Both the mountains and lakes in the area and the proximity to Slovenia and Italy offer a wide range of sports and leisure activities for young and old. Swimming, surfing, sailing or mountain hiking or skiing, ice skating or snowboarding make Feldkirchen an attractive and popular campus!
Take the car, it's so tempting.
Coming from Klagenfurt: You drive on the bypass of Feldkirchen to the 3rd traffic light (Baumax) and turn left there(Ossiacher See Süduferstraße). Follow the road for approx. 1km and turn left towards the centre, into Ossiacher Straße (before the railway crossing). After approx. 200m you will see a free parking lot on the left side, drive straight on for approx. 200m and you will reach the main square. At the lower end on the left you will find the building of the Fachhochschule. There are a few short parking spaces in front of the building.
Coming from Villach: Turn right at the first traffic light into the Ossiacher See Süduferstraße. Follow the road for about 1km and then turn left towards the centre, into Ossiacher Straße (before the railway overpass). After approx. 200m you will see a free parking lot on the left side. Continue straight ahead for approx. 200m to the main square. At the lower end on the left is the building of the University of Applied Sciences. There are a few short parking spaces in front of the building.
Take bus or train, it is safe and comfortable.
Coming from the station: When you leave the station building, turn left towards the centre. Turn left into Obere Tiebelgasse and then right into Bürgergasse, which will take you to the main square. The building on your left is the Fachhochschule, choose the entrance at the main square. Walking time: approx. 10 min.
Go on foot - discover the city!
Coming from the bus station: Walk along 10. Oktober-Strasse towards the city centre until you reach Schillerplatz. There turn right into Kirchgasse until the street forks. Turn left into Ossiacher Straße, which will lead you to the main square after a few steps. The University of Applied Sciences is located at the lower end of the main square, so go down to the left and you will find yourself right in front of the entrance. Walking time: approx. 5 min.Go on foot - discover the city!