Soziale Arbeit - Bachelor (berufsbegleitend)
Vom Verstehen zum Verändern
From understanding to change
Social work represents a broad and diversified professional field that has become an integral part of our everyday life. The study of Social Work offers you the opportunity to get to know social conditions, to acquire skills for practical work and to acquire the academic degree "Bachelor of Arts in Social Sciences". You can study the Bachelor of Social Work in the organisational form full-time or part-time.
Interdisciplinary studies with practical orientation
The course offers scientific foundations from psychology, pedagogy, sociology, social philosophy and law, a balance between theory and practice and the teaching of key skills (e.g. communication) for dealing with people of all ages. Social work addresses the diverse social tasks and problems of our society. The course of study is dedicated to the specifics of different ages and seeks explanations for possible crises in the life course.
Social work is an action-oriented social science: explaining social situations and understanding people are elementary prerequisites for a professional approach, for counselling concepts and suitable support services. The knowledge-based teaching of methods and their testing through exercises in small groups are valuable components of the course.
The course of study is generalist and structured according to age (childhood/youth, adulthood/working life, old age/old age).
Thanks to the dense cooperation network, excellent internships are offered in Germany and abroad for the two practical phases.
There is a choice of four creative subjects: movement, dance, theatre and play; photography; music; video.
Practical exercises are organised in small groups.
In the 5th and 6th semester you can choose one of five elective subjects for in-depth study:

Education and Social Work,
Gender and diversity,
International social work,
child and youth welfare, and
Social management/social economy.

Two foreign languages are included in our curriculum (Italian and Slovene).
In cooperation with the Finnish University of Applied Sciences Jyväskylä (JAMK), the master's programs "Health Management" and "Social Work: Developing and Shaping" offer an international double degree program (DDP).
The DDP is an initiative of the study programs with the aim of strengthening the European dimension in studies and thus opening up international career opportunities for students. It also enables students to make international contacts and take a broader perspective on the health care system.
The program comprises 30 ECTS. These are integrated into the curricula of the Master's programs and include two international study weeks (Summer School in Jyväskylä and Spring School at the Carinthia University of Applied Sciences), a specific offer of online courses, the Master's thesis, and optionally one or two practice weeks.
All segments of the program are held in English.
After successful completion of the DDP, students acquire the
Title Health Management
Master of Arts in Business - CUAS
Master of Health Care - JAMK
Title Social work: Developing and shaping
Master of Arts in Social Sciences - CUAS
Master of Social Services - JAMK
Requirement for participation:
completed Bachelor's degree
good knowledge of English in writing and language
at least 3 years' professional experience in the health and/or social services sector after completing a bachelor's degree or basic training
Application:
at the beginning of the 1st semester of the Master's program
in writing with letter of motivation and CV in English
1st Semester
Application period: 1st -31st of Oct.
JAMK Decision + Inscription: End of Nov. – beginning Dec.
2nd Semester
Online meeting: CUAS, Semester start
Writing Workshop (SOZ und GM): CUAS, online
Summer School at JAMK: June, 5 ECTS
3rd Semester
Exposé final: mid. Nov.
Professional Ethics: JAMK, 5 ECTS, online
Learning Across Borders (GM): CUAS, 3 ECTS, online
4th Semester
Spring School*: at CUAS
Dissemination and science communication (GM): CUAS, 2 ECTS, online
Hand in Master thesis: 30th of Jun.
Examination: Mid Sep. – beginning Oct.
Application deadline
Winterm 2023
Period I: 01.11.-15.03.2023
Period II: 16.03.-15.05.2023
Period III: 16.05.-15.07.2023
Period IV: 16.07.-30.09.2023*
For applicants from outside Europe applications are only accepted within Period I & II (due to Visa Processing)
*We reserve the right not to open the period or to close it early.
Study start
The semester starts in the middle of September.
The start of lectures can be found in the individual timetable.
Teaching time
Friday 10:15 - 19:45 h
Saturday 08:30 - 18:00 h
1 & 3 Thursday of the month:
12:45 - 19:45 h
2 Block-Weeks per Semester

Further information
Language of instruction:
German
Bei Fragen zum Studium kontaktieren Sie:
Level of qualification
Bachelor
Tuition fees
€ 363.36 / semester
Qualification awarded
Bachelor of Arts in Social Sciences
Duration of study
6 semester
ÖH (Austrian Student Union) fee
€ 21.20 / semester
Language of instruction
Deutsch
General Study Information
Study & Work - is that possible?
With over 80 Study & Work partner companies and organizations, Carinthia University of Applied Sciences offers first-year students of a bachelor's or master's degree program the opportunity to combine their studies with a career.
This attractive offer gives students the chance to immediately put theoretical knowledge into practice and gain professional experience in Carinthia's leading companies.
What are the causes of social problems and critical life situations? How do these affect the individual lifestyle?
Which factors lead to life becoming more complicated for many people, and to their needing more support and help in everyday life? How can I make communication successful?
How can people of different ages be professionally supported? What offers and help can professional social work provide for disadvantaged target groups?
If you are interested in these questions, then you have come to the right place!
In the Bachelor's program in Social Work you will be prepared to offer professional help to people in critical situations and to work out solutions to problems together with the people concerned.
... our students are active in the most diverse fields? From child and youth welfare, family work, probation services, street work to working with people in old age - it's all there.
... many students do an internship or spend a semester abroad? Our students work not only within Austria and Europe but also worldwide, for example in Africa or Australia. Our study program has a number of partner universities where a semester abroad is possible as an "out-going" study.
... four creative subjects and five elective modules offer our students the opportunity to deepen their individual interests?
... the practical units are an essential part of the study program? Through the internships, our students learn very early on and in different settings what it means to be a social worker.
... our teachers are involved in (inter)national projects and these experiences are directly incorporated into teaching? Committed students can participate in ongoing projects and contribute ideas.
Students of the Bachelor's program in Social Work are expected to be able to
to perceive social problems openly and reflexively
to understand social work as a profession that deals with social problems and emergencies in a theoretically sound way
The bachelor's degree program in Social Work at the Carinthia University of Applied Sciences can basically be pursued from any school education with a general university entrance qualification without any relevant previous education, provided that the student is interested and willing to perform.
Graduates of the bachelor's program in Social Work are expected to be able to
to recognise and classify social problems as multidimensional (from an ethical, philosophical, legal, political, medical, economic, sociological, psychological perspective),
to critically examine the causes of social problems and also to publicly take sides for socially disadvantaged target groups,
to include intercultural understanding in the work with migrants in Austria and in international work
to understand basic pedagogical, psychological, sociological, political as well as medical-psychiatric contexts
to present a profound knowledge of the legal regulations and legal foundations of social work
apply their acquired knowledge to diagnose, explain and solve professional problems in professional practice
to reflect on their own actions in their encounters with clients.
Graduates of our programme can be found in many different professional fields, such as work with the elderly, disabled people, counselling centres, in-company social work, probationary services, family work, women's shelters, judicial social work, community projects, intercultural work, child and youth work, youth welfare/youth welfare, hospital social work, psychosocial work and counselling, guardianship, school social work, addiction support, help for the homeless, as well as in research & development and human resources.
The successful completion of the bachelor's degree in social work entitles the student to a master's degree.
Soziale Arbeit stellt ProfessionistInnen immer wieder vor Aufgaben und Situationen, in denen der Einsatz kreativer Formen das professionelle Handlungsrepertoire erweitern kann. Die Anwendungsmöglichkeiten sind vielfältig und reichen von der personalen Ebene (Kreativität öffnet gelingende Zugänge zu KlientInnen, fördert Partizipation) bis zur Unterstützung der Öffentlichkeitsarbeit von Einrichtungen oder der Dokumentation von Projekten sowie von Fall- und Feldstudien.
ES GIBT EINE SPRACHE, DIE JEDE/R SPRICHT: MUSIK
Musik als universale Sprache
Musik als Medium der Gruppenarbeit zur aktiven und kreativen Betätigung
Musik als Medium der Lebensbewältigung
Musik als Medium der Biografiearbeit
Musik als Medium der Öffentlichkeits- und Kulturarbeit
Musik als individuelles Erlebnis
Musik als Vieles und noch mehr
Durch kreatives Schaffen wird die eigene Ausdrucksfähigkeit durch Musik erprobt und Musik als Medium der Kommunikation in Bezug auf Beziehungsaufbau sowie auf Öffentlichkeits- und Kulturarbeit im sozialarbeiterischen Kontext kennengelernt.
Als Schwerpunkt wird in Gruppenarbeit ein gemeinsames Musikstück (Instrumental & Text) komponiert, welches sich mit einer sozialen Thematik auseinandersetzt.

Folgendes Lied entstand 2016 in der Lehrveranstaltung:
Gegenwärtig und in der absehbaren Zukunft haben wir es mit einem erheblichen alltagspraktischen Bedeutungszuwachs der Bilderwelten zu tun ("iconic turn"). Dieser Zuwachs wird auch zunehmend in den Erziehungswissenschaften diskutiert.
Vor diesem soziokulturellen Hintergrund geht es in diesem Projekt um die systematische Begründung und Anwendung von Fotografie als Forschungsmedium und Handlungsmethode der Sozialen Arbeit. Im Zentrum stehen dabei das Verhältnis von sinnlichem Eindruck und fotografischem Ausdruck und die mimetische und wissenschaftliche Rekonstruktion ausgewählter Sujets der Sozialfotografie.
Dazu zählen:
1. Mensch und Gesellschaft – Natur und Technik
2. Soziale Milieus: Vielfalt in der Ungleichheit
3. Sozialer Wandel: Spannung zwischen Tradition und Modernisierung
4. Ein menschliches Leben: Lebenslauf und Biografie - "Alles hat seine Zeit"
5. Öffentlichkeit: Geselligkeit und Politik

Ein weiterer Schwerpunkt des Projektes beinhaltet die technische und ästhetische Qualifizierung der Studierenden. Hier geht es um...
die Vermittlung technischer Kompetenzen in Bezug auf das Fotografieren,
die digitale Bearbeitung des fotografischen Materials,
die Aneignung von formal – ästhetischen Gestaltungsregeln und
übergreifend um die Fragestellung, inwieweit sich die Einmaligkeit des Augenblicks verdichtet zucharakteristischen Erfahrungen, die in treffenden Ausdrucksformen festgehalten werden.
GRAFFITI – Präsenz von Jugendlichen in Sozialräumen und deren Aneignung in der Landeshauptstadt Klagenfurt
Ein studentisches Projekt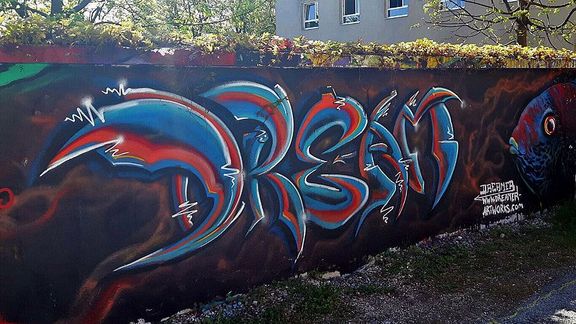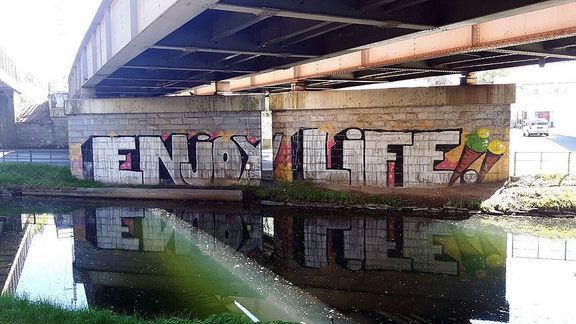 Bewegung, Tanz, Theater und Spiel sollen als kreative, ganzheitliche und erlebnisorientierte Formen des Lernens mit den Studierenden "entdeckt" werden. Der Mensch wird mit seinen vielfältigen Fähigkeiten, Bedürfnissen und Interessen wahrgenommen, und der Zugang eröffnet den Raum für die "Entdeckung" und Entfaltung des eigenen körperlich-kreativen Potentials. Dadurch sollen Handlungsspielräume in berufsalltäglichen Kontexten erweitert werden, sowie die Bereitschaft für Lern- und Gruppenprozesse bei den KlientInnen Sozialer Arbeit gefördert werden. Tanz und spielerische Bewegung und Auseinandersetzung bieten die Möglichkeit Gefühlen Ausdruck zu verleihen, sie als emotionale Bestandteile des Menschen anzunehmen und neue Wege im Umgang mit Gefühlen zu entwickeln.
Zielsetzung
Bewegung, Tanz, Theater und Spiel als kreative und ganzheitliche Lernformen in sozialarbeiterischen Settings mit Gruppen einzusetzen
Bewegungsorientierte und spielerische Gruppenprozesse zu initiieren und begleiten zu können
Alternative Methoden im Umgang mit herausfordernden Gruppensettings zu entwickeln und anwenden zu lernen
Via kreativer Methoden und Zugänge auf Missstände und Herausforderungen unserer Gesellschaft aufmerksam machen, zu sensibilisieren und heikle Themen dadurch einer breiteren Masse zugänglich zu machen
Selbsterfahrungskomponente; Verbesserung des eigenen Körpergefühls, der Körperwahrnehmung; Kennenlernen von Übungen zur Burn-out-Prophylaxe
Voraussetzungen
Neugierde, Entdeckungsfreude und Abenteuerlust.
Lehrmethode
Die Lehrinhalte werden praktisch, "am eigenen Leib" ausprobiert und erfahren, sowie anschließend reflektiert, durch theoretische Informationen ergänzt und kritisch auf ihre jeweilige Anwendbarkeit mit unterschiedlichen Zielgruppen reflektiert.
Erfolgsnachweis
Aktive LV-Teilnahme. Konzeption (und Umsetzung) eines Workshops mit einer realen Zielgruppe bzw. Gestaltung einer Szene/Sequenz, die sozialarbeiterische Herausforderungen einer breiteren Öffentlichkeit zugänglich macht.
Die Macht der Bilder – Bilder machen
Als Ausdrucksmittel, als künstlerische Technik, zu Dokumentationszwecken oder als Präsentationsmittel kommt die Videotechnik in Praxisfeldern der Sozialen Arbeit mehr und mehr zum Einsatz.
Während des Videoeinstiegskurses erhalten Student/innen einen Einblick in die praktische Videoarbeit. Ziel der Übung ist die filmische Umsetzung eines selbst gewählten Themas aus dem weiten Handlungsfeld der Sozialen Arbeit. Dabei wird der Umgang mit der Technik genauso wie die Möglichkeiten der filmischen Gestaltung erlernt. Damit die einzelnen Schritte der Videoproduktion für alle Beteiligten gut erfahrbar werden, erfolgt die praktische Arbeit in Kleingruppen.
Inhaltliche Schwerpunkte und Methoden:
Grundlagen der filmischen Gestaltung (Theorie)
Themenfindung, filmisches Konzept und Filmauflösung
Drehplanung
Einführung in die Interviewtechnik (nur bei Bedarf)
Einführung in die Handhabung Videotechnik
Kameraarbeit
Grundlagen und Durchführung des Videoschnitts
Die Arbeit mit dem Medium Video bietet ein vielfältiges Anwendungsfeld in Berufsfeldern der Sozialen Arbeit. Video ist einsetzbar
als Animationsmedium z. B. in der Jugendarbeit, im Streetwork, in der sozialen Altenarbeit,
als Übungs- und Feedback-Medium

in Kommunikations- und Verhaltenstrainings mit "auffälligen" Jugendlichen in der Schulsozialarbeit oder der Straffälligenhilfe (Soziale Gruppenarbeit);
bei Kommunikations- und Selbstpräsentationsübungen in Qualifizierungskursen (AMS-Bewerbungstrainings)
nicht zuletzt zur Einübung und Überprüfung von Beratungskompetenzen und Gesprächsführungstechniken der Studierenden selbst;

als Medium der Dokumentation von Einrichtungen, Projekten oder auch bei der Erstellung biografischer Portraits.
Folgende Filme sind in der Lehrveranstaltung "Kreativität" entstanden:
Seminarbeschreibung
Neue Medien bestimmen zunehmend unser Leben und führen vor allem bei jungen Menschen zum Druck immer online zu sein. Das Seminar beschäftigt sich auf kreative Weise mit Chancen und Risiken der neuen Medien. Die neuen Medien bieten eine Vielfalt von Beschäftigungs- und Kommunikationsmöglichkeiten, Wissen und Kenntnisse können leicht erworben, entwickelt und weiter verteilt werden. Der multimediale Austausch ist für berufliche und private Zwecke relevant.
Das Abtauchen in die virtuelle Welt vermindert jedoch reale, soziale Kontakte und damit die Entwicklung sozialer Kompetenz. Vor allem für Studierende der Sozialen Arbeit, die sich auf den Kinder- und Jugendbereich spezialisieren wollen ist es wichtig auch negative Aspekte wie Cybermobbing, Cyberbulling und virtuelles Suchtverhalten zu beleuchten und Lösungsszenarien zu erarbeiten.
Dabei werden Kreativitätstechniken für die Aufarbeitung der Thematik angewandt (wie z. B. Mind-Mapping, Brainstorming/Brainwirting, De Bonos 6 Hüte, De Bonos Laterales Denken, die Walt Disney Methode).
Aufgabenstellungen
Die Aufgabenstellungen beschäftigen sich mit der kritischen Auseinandersetzung multimedialer Möglichkeiten wie Facebook, Twitter, Y-Tube, Mulitmediahandys & Co. Zur Erarbeitung und Präsentation der Studierendenarbeiten können multimediale Präsentationsformen flexibel herangezogen werden.
Relevanz für die Soziale Arbeit
Studierende der Sozialen Arbeit, die mit Kindern und Jugendlichen arbeiten, werden auch mit negativen Aspekten des Internet wie Cybermobbing und Cyberbulling konfrontiert sein. Wichtig ist dabei, multimediales Geschehen zu verstehen sowie inhaltliche und institutionelle Lösungsmöglichkeiten/Hilfestellungen für Problemlagen des Multimedialen zu kennen. Diese Erkenntnisse können vor allem in der Sozialen Arbeit mit Kindern und Jugendlichen präventiv und reaktiv eingesetzt werden.
Darüber hinaus erfolgt eine Einführung in kreatives Denken und Kreativitätstechniken in der Lehrveranstaltung. Deren Kenntnis und Anwendung unterstützt die Studierenden bei der Findung neuer Lösungen und Zugänge, bei der Entwicklung von Konzepten, beeinflussen die Qualität von Projektarbeit und erleichtern die Behandlung schwer zu lösender Aufgabenstellungen in der Praxis.
Wenn Sie in der Sozialen Arbeit Kontakt haben mit KlientInnen, KollegInnen, ForscherInnen und FachautorInnen, so ist ein Medium dabei immer beteiligt: die Sprache. Und in einer Welt, die zunehmend politische und kulturelle Grenzen überwindet, wird die Mehrsprachigkeit zum Normalfall. Bei der Arbeitssuche ebenso wie im Berufsalltag gilt: Sprachkenntnisse werden vorausgesetzt.
Am Studiengang Soziale Arbeit werden daher auch Fremdsprachen gelehrt, wobei Praxisnähe und eine berufsspezifische Ausrichtung im Vordergrund stehen. Bei der Arbeit in Gruppen werden von Anfang an sowohl fachsprachliche Inhalte vermittelt als auch eigene Lernstrategien schrittweise und konsequent erarbeitet. Und schließlich macht das Lernen auch Lust auf mehr. Daraus ergibt sich ein bedeutender Umfang an Sprachstunden mit variantenreicher Lehre, inklusive Exkursionen in die Zielländer und Kontakten mit fremdsprachigen Gästen an der Hochschule, kreativer Sprachverwendung, wo möglich, auch mit wissenscaftlicher Arbeit in der Zielsprache.
Und was wird gelehrt? Nicht nur Englisch, das aus Wissenschaft, Kultur, Medien und Wirtschaft nicht mehr wegzudenken ist. Aufgrund der einzigartigen Lage Kärntens – im Dreiländereck am Kreuzungspukt dreier Sprach- und Kulturräume– werden auch durchgängig Slowenisch und Italienisch als Wahlpflichtfächer angeboten.
Die Kenntnis von zwei Fremdsprachen führt zu einer herausragenden Qualifikation der AbsolventInnen. Darüber hinaus öffnet Italienisch den Zugang zu weiteren romanischen Sprachen wie Spanisch und Französisch, während Slowenisch die Tür zu anderen slawischen Sprachen wie z.B. Russisch und Kroatisch weit aufstößt.
Damit schafft das Studium eine wichtige Voraussetzung zu internationaler wie auch interkultureller Arbeit im In- und Ausland. Als gelebte Internationalität werden konsequenter Weise Auslandspraktika ebenso willkommen geheißen und unterstützt wie die Absolvierung eines Auslandssemesters.
Gender-Kompetenz wie auch Diversity-Kompetenz gelten als wichtige Schlüsselqualifikationen in der Sozialen Arbeit. Sie gehen mit einem sensiblen und kompetenten Umgang mit Vielfalt in Organisationen, im Austausch mit Akteur_innen aus verschiedenen Praxisfeldern sowie in der Arbeit mit Adressat_innen der Sozialen Arbeit einher.
Interessieren Sie sich für die Erscheinungsformen von Vielfalt? Wollen Sie einen vertiefenden Einblick in die Lebensbedingungen und Lebensformen von Menschen unterschiedlicher sexueller Orientierung bzw. geschlechtlicher Identität, von Migrant_innen und Menschen mit Behinderung erhalten? Möchten Sie mehr über die unterschiedlichen Lebenssituationen von Frauen und Männern und die Wirkung von gesellschaftlichen Geschlechternormen und Rollenerwartungen erfahren? Fragen Sie sich, wie ein gleichberechtigtes und gewaltfreies Miteinander in einer pluralen Gesellschaft gelingen kann? Möchten Sie wissen, welchen Beitrag zur Förderung der Chancengleichheit und Nichtdiskriminierung die Soziale Arbeit leisten kann? Im Wahlpflichtfach Gender & Diversity stehen diese Fragen im Mittelpunkt.
Zentrale Inhalte sind:
Ursachen, Formen und Auswirkungen von Ausgrenzungsmechanismen und Chancenungleichheit sowie von Gewalt und Diskriminierungen
Infragestellung von Normen und Normalitäten
Konzepte und Strategien zur Umsetzung von Chancengleichheit aller Menschen
Geschlechtergleichstellung sowie Gleichstellung und Sichtbarkeit von Vielfalt
Übungsorientierte Veranstaltungen sensibilisieren für das Thema Gender und Diversity und führen zu neuen Handlungskompetenzen. Praxiskontakte finden durch Exkursionen und/oder den Besuch von Expert_innen statt.
Internationale Soziale Arbeit
In einer zunehmend globalisierten Welt ist interkulturelle Kompetenz eine zentrale berufliche Schlüsselqualifikation für alle Handlungsfelder der Sozialen Arbeit. Sie erfordert sowohl einen reflexiven Blick auf die wachsende multikulturelle Vielfalt im eigenen Land selbst wie auch einen transnationalen Blick über die Grenzen des eigenen Landes hinaus.
Wollen Sie wissen, wie Kulturen und kulturelle Besonderheiten entstehen und welchen Einfluss sie auf individuelle und gesellschaftliche Entwicklungsprozesse haben? Interessieren Sie sich für Integrationsformen von Minderheiten, MigrantInnen, Flüchtlingen und spezifischen Volksgruppen? Möchten Sie einen genaueren Einblick in Organisationsformen, Konzepte und Ziele internationaler Netzwerke und Entwicklungszusammenarbeit gewinnen? Fragen Sie sich, wie professionelle Soziale Arbeit mit unbegleiteten minderjährigen Flüchtlingen aussehen kann?
Dann ist für Sie die Vertiefung Internationale Soziale Arbeit richtig.
Zentrale Elemente des Moduls sind:
Grundlagenwissen zu kulturspezifischen Vergesellschaftungs- und Sozialisationsformen
Interkulturelle Pädagogik, Rassismus, Globalisierung, Migration und Flucht
Kulturelle Vielfalt und Integration als Herausforderung der Sozialen Arbeit
Übungseinheiten und Rollenspiele zur Vermittlung interkultureller Handlungskompetenzen
Praxisorientiertes Kennenlernen von Handlungsfeldern interkultureller und internationaler Sozialer Arbeit durch Feldexkursionen und Bearbeitung von Fallbeispielen
Selbstreflexive Auseinandersetzung mit eigenen Vorurteilen und Normalitätskonstrukten
Anknüpfbares Projekt:
Am Studiengang Soziale Arbeit besteht seit mehr als 10 Jahren die Möglichkeit, im Rahmen des Projekts "Sozial.EZA-Praktika" das Langzeitpraktikum in einem Land Afrikas, Asiens oder Lateinamerikas zu machen und dabei wertvolle interkulturelle Erfahrungen zu sammeln.
In diesem neuen Schwerpunkt geht es um die Vertiefung des größten Handlungsfeldes der Sozialen Arbeit mit konkreten Bezügen zu Kärnten und Österreich.
Aufbauend auf der einführenden Übersicht, die bereits im 2. Semester im Modul Kindheit/Jugend vermittelt wurde, werden anhand von Fallbeispielen verschiedene konkrete Konzepte und Methoden analysiert und diskutiert.
Niederschwelligkeit und Aufsuchende Arbeit werden ebenso thematisiert wie Drogengebrauch und -missbrauch und die zentrale Rolle des Jugendamtes als Schnittstelle zwischen Zielgruppen und Anbietern von mobilen und stationären Hilfen.
Anhand aktueller Forschungsergebnisse werden die Stärken und Schwächen des Handlungsfeldes dargestellt und mögliche Entwicklungen skizziert.
"Likes, Fake News und Politik in Echtzeit"
ORF-Report-Moderatorin Susanne Schnabl zu Gast an der Fachhochschule Kärnten
Am Donnerstag, 21. März 2019 war Susanne Schnabl (Wochenmagazin "Report", ORF 2) Gastvortragende in der Lehrveranstaltung "Politische Bildung" im Bachelor-Studiengang Soziale Arbeit der Fachhochschule Kärnten am Campus Feldkirchen. Es ging um "Likes, Fake News und Politik in Echtzeit" und wie Soziale Medien unser Kommunikationsverhalten und unsere Demokratie verändern.
Im Rahmen der moderierten Diskussion konnten der bekannten Journalistin und Fernsehmoderatorin Fragen gestellt werden. Moderiert wurde diese Veranstaltung von FH-Professor Martin Klemenjak.
Die ORF-Journalistin eröffnete ihren Gastvortrag mit einer Frage an die Studierenden, nämlich welche Medien diese nutzen. Zum Beispiel: ORF ("Report", "Zeit im Bild"), diverse Tageszeitungen, Facebook, Instagram, Twitter! Dabei wurde das veränderte Nutzungsverhalten deutlich. Während frühere Generation ihre Informationen tendenziell aus der "Zeit im Bild" oder aus Tageszeitungen bezogen, informieren sich junge Studierende verstärkt in den Sozialen Medien. Aber können wir uns auf diese Informationen verlassen?
Susanne Schnabl führte anhand von konkreten Beispielen aus, wie zum Beispiel veröffentliche Fotos aus einer anderen Perspektive betrachtet, einen anderen Sinn ergeben (Dekontextualisierung). Die Volksbefragung zur Wehrpflicht im Jahr 2013, US-Präsident Donald Trump und der Brexit stellten weitere Beispiele dar. Die Journalistin plädierte für kritisches Hinterfragen der Quellen. Selbstkritisch bemerkte sie, dass oft Zeit und Ressourcen fehlen, um komplexe Themen oder zum Beispiel Ereignisse wie Terroranschläge, die in den Sozialen Medien ein Millionenpublikum finden, nach journalistischer Sorgfalt in ebenso gewünschter Schnelligkeit einzuordnen. Auch erhalten "zugespitzte Geschichten" mehr Likes.
KONTAKT
FH-Prof. Mag. (FH) Mag. Dr. Martin Klemenjak
Professur für Soziale Arbeit mit dem Schwerpunkt
Erwachsenenalter und Erwerbsleben
+43 5 90500 4224
m.klemenjak[at]fh-kaernten[dot]at
Hauptplatz 12
9560 Feldkirchen in Kärnten
Um zukünftig in der Sozialen Arbeit tätig zu sein, ist es wichtig, die im Studium erworbenen theoretischen und methodischen Kenntnisse in ausgewählten Handlungsfeldern mit zu erleben, auszuprobieren und weiter zu entwickeln. Um Ihnen dieses zu ermöglichen, sind verschiedene Formen von Praktika vorgesehen, die Sie in Einrichtungen der Sozialen Arbeit absolvieren.
In der letzten Februarwoche des ersten Semesters und der ersten Woche des zweiten Semesters machen Sie eine zweiwöchige Berufsfeldexploration. Diese ermöglicht Ihnen, die Praxis Sozialer Arbeit und die Anwendung von professionellen Handlungskompetenzen kennen zu lernen. Die Berufsfeldexploration wird von einem Seminar begleitet, in dem Sie Ihre Erfahrungen diskutieren und in einen methodisch-theoretischen Zusammenhang bringen können.
Im Übergang zum fünften Semester findet ab September das zwölfwöchige (Vollzeit) bzw. achtwöchige (berufsbegleitend) Berufspraktikum statt. Während dieser Zeit lernen Sie die Probleme und professionellen Lösungsansätze einer Einrichtung der Sozialen Arbeit kennen. Das Berufspraktikum kann im In- und Ausland durchgeführt werden. Das Berufspraktikum wird ebenfalls von einem Reflexionsseminar begleitet.
Für berufsbegleitend Studierende gibt es die Möglichkeit, berufliche Vorerfahrungen unter bestimmten Voraussetzungen anrechnen zu lassen.
Das Praxisbüro begleitet die organisatorischen Abläufe rund um die Praxisphasen im Bachelorstudium der Sozialen Arbeit. Die Studierenden werden bei Fragen betreut und der Kontakt zu den Praxiseinrichtungen (Praxispartnerschaften) wird gepflegt. Ein Element der Kontaktpflege sind die Veranstaltungen, wo die Praxiseinrichtungen der Sozialen Arbeit an die FH Kärnten eingeladen werden.
Kontakt:
Mag. (FH) Mario Johannes Bokalič
Leiter des Praxisbüros
+43 5 90500 4217
m.bokalic[at]fh-kaernten[dot]at
Die Berufsfeldexploration bildet die erste Praxiskontaktphase und ist integraler Bestandteil des Curriculums des Studiums der Sozialen Arbeit. Sie findet in der letzten Februar- und in der ersten Märzwoche zwischen 1. und 2. Semester statt. Die Einrichtung, in welcher die Berufsfeldexploration absolviert wird, ist von den Studierenden eigenverantwortlich zu organisieren.
Die Berufsfeldexploration kann in Einrichtungen der Sozialen Arbeit absolviert werden. Der zeitliche Umfang beträgt 2 Wochen zu je 35 Wochenstunden, das sind 70 Gesamtstunden. Während der Berufsfeldexploration ist der/die Studierende durch den ÖH-Beitrag gesetzlich haftpflicht- und unfallversichert.
Weitere Informationen zur Berufsfeldexploration sowie die nötigen Formulare finden Sie im Intranet.
Das Berufspraktikum ist integraler Bestandteil des Curriculums des Studiums der Sozialen Arbeit. Es dauert 12 Wochen (VZ) bzw. 8 Wochen (bb), das sind insgesamt 420 (VZ) bzw. 280 (bb) Stunden und gehört zum 5. Semester.
Die Praktikumsstelle ist von den Studierenden eigenverantwortlich zu organisieren. Das Berufspraktikum kann in allen Einrichtungen absolviert werden, in welchen eine geeignete Anleitungsperson (SozialarbeiterIn oder gleichwertige Ausbildung) vorhanden ist. Im Einzelfall kann die Anleitung auch durch externe Personen erfolgen. Über die Eignung der einer/-s AnleiterIn entscheidet die Leitung des Praxisbüros.
Über das Berufspraktikum ist ein Praktikumsbericht / Bachelorarbeit zu verfassen.
Während des Berufspraktikums ist der/die Studierende durch den ÖH-Beitrag gesetzlich haftpflicht- und unfallversichert.
Weitere Informationen erhalten Sie im Laufe des Studiums bzw. liegen im Intranet/QM-Library für die Studierenden bereit.
Sozialwirtschaft & Sozialmanagement
Die Sozialwirtschaft stellt mit ihrer breiten Vielfalt an unterschiedlichen sozialen Trägern wie Vereinen, GesmbH, Stiftungen usw. einen bedeutenden volkswirtschaftlichen Bereich in Europa dar. Sie umfasst allein in Österreich mehrere Tausend Träger mit einigen Zehntausend Beschäftigten und bietet AbsolventInnen Sozialer Arbeit vielfältige Tätigkeitsmöglichkeiten.
Die Sozialwirtschaft aus der Makroperspektive betrachtet, steht zwischen Markt und Staat. Zu klären ist: Welche besondere Rolle spielt die Sozialwirtschaft in der Gesellschaft? Wodurch unterscheiden sich "Soziale Unternehmen" und gemeinnützige Einrichtungen von anderen gesellschaftlichen Bereichen, insbesondere Unternehmen der Wirtschaft? Wie wird die Sozialwirtschaft finanziert? Gelten im "sozialen Markt" ebenfalls Prinzipien von Effizienz und Wettbewerb?
Können Sie sich vorstellen, zukünftig organisatorische Verantwortung zu übernehmen und aktiv zur Weiterentwicklung von Organisationen beizutragen? Hier geht es um die Mikroperspektive von Organisation. Welche wesentlichen betriebswirtschaftlichen und fachlichen Steuerungsinstrumente gibt es (z. B. Qualitätsmanagement, Rechnungswesen, Controlling, Personalmanagement, Marketing, strategische Steuerung, Evaluation)? Welche Anforderungen werden an die Leitung oder den/die Gründer/in einer Einrichtung gestellt? In Fallstudien und Übungen versetzen Sie sich in Mitarbeitenden- und Leitungsrollen und erfahren, wie Sie organisationale Herausforderungen lösen können.
Wichtige Themen sind:
Einführung in zentrale Begriffe der Sozialwirtschaft und des Sozialmanagements
Aufgabenbestimmung der Sozialen Arbeit im Wohlfahrtsmix
Mensch, Organisation und Soziale Arbeit im Kontext der Ökonomisierungsthese
Betriebswirtschaftliche und fachliche Analyse- und Steuerungsinstrumente
Vielfalt der Organisationen und deren Veränderungs- und Entwicklungsprozesse
Konzepte zur Gestaltung von Organisationen und deren Prozessen
Im Wahlpflichtfach "Sozialwirtschaft und Sozialmanagement" lernen Sie somit die organisierte Soziale Arbeit umfassend kennen. Das Managementwissen hilft Ihnen, sich sicherer im Feld zu bewegen, an träger- und einrichtungsübergreifenden Diskussionen kompetent teilzunehmen und bei gestaltungsbezogenen Aufgaben mitzuwirken.
Der World Social Word Day wird seit einigen Jahren von der International Federation of Social Work (IFSW) in allen Mitgliedsstaaten der Welt mit Veranstaltungen gefeiert, um die wichtige Arbeit von SozialarbeiterInnen und SozialpädagogInnen wertzuschätzen und an die Öffentlichkeit zu kommunizieren.
Eine Gesellschaft ohne soziale Probleme ist Utopie
Jedes Jahr am dritten Dienstag im März wird in vielen Ländern der Welt der "World Social Work Day – Welttag der Sozialen Arbeit" gefeiert.
"Es kann jedem Menschen passieren, dass man bei der Bewältigung von Lebenskrisen professionelle Hilfe benötigt," so Helmut Spitzer, Professor für Soziale Arbeit an der FH Kärnten.
Wie wichtig gesellschaftliche Solidarität und Soziale Arbeit in Zeiten der Krise ist und was sie auf Basis fachlich und ethisch fundierter Konzepte leisten kann, lesen Sie in der Außensicht der Kleinen Zeitung vom 16. März 2021:
---
World Social Work Day 2021
Die Veranstaltung des obds findet via zoom statt.
"Solidarisch durch die Corona-Krise" mit anschließender Diskussion (per Zoom)
https://www.wswd.at/ Anmeldung unter kaernten[at]obds[dot]at oder 0664/5422706
---
World Social Work Day 2020
Ein Projekt von Studierenden für Studierende
im Rahmen der Lehrveranstaltung Projektentwicklungim Studiengang Soziale Arbeit
Die Veranstaltung fand am 16. März an der FH Kärnten, am Campus Feldkirchen statt.

Programm:
Eröffnung | Impulsvortrag FH-Prof. Helmut Spitzer "World Social Work Day: Let's celebrate" | Beginn 16.30 Uhr
Film "Ich, Daniel Blake" & Diskussion | Beginn 17.00 Uhr | Gemeinsame Veranstaltung mit ARMUTSKONFERENZ und AMPULS VERLAG
Gastvortrag emer. Univ. Prof. Paul Kellermann "Soziale Arbeit im gesellschaftlichen Wandel" & Diskussion | Beginn 19.15 Uhr I Im Anschluss: "Let´s celebrate!" (Innenhof)
---
World Social Work Day 2019
Am 19. März wurde der Internationale Tag der Sozialen Arbeit in Kärnten zelebriert. KooperationspartnerInnen des Studiengangs Soziale Arbeit der FH Kärnten, der Österreichische Berufsverband der Sozialen Arbeit, die Universität Klagenfurt, das Kolleg für Sozialpädagogik, die ÖH der FH Kärnten, das Kärntner Netzwerk gegen Armut und soziale Ausgrenzung und die Gewerkschaft der Privatangestellten - Druck, Journalismus, Papier waren mit dabei. Mit einem Marsch durch Klagenfurt und der inzwischen schon berühmten Sozialarbeitersuppe wurde zum bereits vierten Mal ein Zeichen gesetzt – dieses Jahr in der Landeshauptstadt Klagenfurt. Das internationale Motto für 2019 lautete "Promoting the importance of human relationship" und unter Beteiligung von zahlreichen Praxiseinrichtungen der Sozialen Arbeit soll unter anderem die Möglichkeit geschaffen werden, miteinander und mit PassantInnen in Kontakt zu treten und diesen besonderen Tag für die Soziale Arbeit zu feiern.
---
World Social Work Day 2018
Am 20. März lud der OBDS-ktn in Kooperation mit dem Kolleg für Sozialpädagogik, der Akademie de la Tour, dem Kärntner Armutsnetzwerk, der Fachhochschule Kärnten – Studiengang Soziale Arbeit- und der GPA-djp zum Welttag der Sozialen Arbeit. Marschieren, um ein positives Zeichen für die Soziale Arbeit in Kärnten zu setzen, Mitdenken und Diskutieren, um neue Ideen und Impulse zu teilen und Teil einer tollen, weltweit zelebrierten, Veranstaltung am CampusInklusiv in Feldkirchen werden. Optisch wurden Zeichen mit Plakaten, Schildern, Statements etc. gesetzt.
---
World Social Work Day 2017
Lesen Sie hier über eine Veranstaltung am Studiengang Soziale Arbeit der FH Kärnten:
Internationaler Tag der Sozialen Arbeit 2017
1966 wurde der Internationale Tag gegen Rassismus von den Vereinten Nationen ins Leben gerufen mit dem Ziel, den Rassismus weltweit zu bekämpfen und die Gesellschaft für die Problematik zu sensibilisieren.
Jährlich findet der Aktionstag weltweit am 21. März statt. Soziale Gerechtigkeit ist Teil der Sozialen Arbeit.
Die fünfte wissenschaftliche ogsaTAGUNG findet von 22. bis 23. März 2021 statt. Die Tagung bietet Austausch, Diskurs und Vernetzung zum Tagungsthema Zeit – ein konstitutiver Faktor in der Sozialen Arbeit. Aufgrund der epidemiologischen Lage wird die Tagung in einem Online-Format via Zoom durchgeführt. Der Verantwortliche der Arbeitsgruppe Kindheit / Jugend ist FH-Prof. Mag. Dr. Hubert Höllmüller. 23.03.2021, 13:30-15:30 Uhr: AG-Symposium "Ist das Glas der österreichischen Kinder- und Jugendhilfe halbvoll oder halbleer?
Anmeldung & Programm: ogsaTAGUNG2021 - ogsa
Am 5. März 2021 luden die Studierenden des Masterstudiengangs "Soziale Arbeit: Entwickeln und Gestalten" zur ersten digitalen Master Lounge der FH Kärnten ein.Nach den einleitenden Begrüßungsworten von Studiengangsleitung, FH-Prof. Mag. Dr. Klaus Wettl und Projektbegleitung FH-Prof. Mag. Dr. Hubert Höllmüller wurden die Masterprojekte der Studierenden des vierten Semesters im digitalen Format präsentiert. Trotz der besonderen Bedingungen konnten über 130 Teilnehmende begrüßt werden. Durch die Veranstaltung führte ein dynamisches Moderationsduo, welches dazu beitrug, dass die Master Lounge 2021 von den Teilnehmer*innen als besonders kurzweilig erlebt wurde.
Die Masterprojekte stellen ein zentrales Element im Masterstudiengang Soziale Arbeit: Entwickeln und Gestalten dar. Sie erstrecken sich über vier Semester und werden von den Lehrveranstaltungen "Ideenfindung und Projektskizze", "Projektentwicklung", "Projektdurchführung", "Projektsupervision" und "Projektevaluation und Projektpräsentation" begleitet. Die Planung und Durchführung der Projekte lagen dabei ganz in der Verantwortung der Studierenden. Eine besondere Herausforderung für die Projektplanung und Durchführung stellte die COVID-19 Situation dar. Dennoch konnten die Projekte adaptiert und unter teilweise veränderten Bedingungen realisiert werden.
Die sieben Projekte befassten sich mit aktuellen Themen der Sozialen Arbeit und ermöglichen einen Einblick auf das enorm weite Spektrum, welches die Soziale Arbeit zu bedienen hat. Die intensive Arbeit an den Projekten ermöglichte den Student*innen einen Transfer des im Studium angeeigneten Wissens in die Praxis. Möglich gemacht wurde dies durch die großartige Unterstützung verschiedener Träger und Kooperationspartner*innen der Sozialwirtschaft.
Folgende Projekte wurden präsentiert:
Aktiv im Alter. Methodenmappe für die mobile Demenzbegleitung
Begegnung der Generationen
EHRENAMT: Aktiv für Patient*innen
Nirgends ein fixer Platz, kein Halt.
Operationalisierte Ziel- und Ressourcenarbeit (OZR)
Social ME 2.0
Vom Leidensweg zum Lebensglück
Hier gibt es den Folder zu den Master Lounge Projekten 2021 zum Download
Weitere Informationen zur Master Lounge 2021
Kooperation mit Ostafrika
"Die Kooperation mit Ostafrika gefiel mir besonders gut. Durch die tolle Vorbereitung an der FH hatte ich vier Monate die Möglichkeit, meine zukünftige Profession in einem völlig neuen kulturellen Kontext zu beobachten und mir Gedanken dazu zu machen."
Lisa Fian, BA, MA
Absolventin
Stabstelle Flucht und Inklusion, Diakonie de la Tour
Faculty and Staff - Social Work
The young district town of Feldkirchen in Carinthia, gateway to the Carinthian Nockberge mountains and Lake Ossiacher See, lies in the centre of Carinthia, in Austria's southernmost province. In addition to unspoilt nature and friendly people, Feldkirchen with its modern shops, stylish boutiques, cosy restaurants and coffee houses is an ideal location for students. Both the mountains and lakes in the area and the proximity to Slovenia and Italy offer a wide range of sports and leisure activities for young and old. Swimming, surfing, sailing or mountain hiking or skiing, ice skating or snowboarding make Feldkirchen an attractive and popular campus!
Take the car, it's so tempting.
Coming from Klagenfurt: You drive on the bypass of Feldkirchen to the 3rd traffic light (Baumax) and turn left there(Ossiacher See Süduferstraße). Follow the road for approx. 1km and turn left towards the centre, into Ossiacher Straße (before the railway crossing). After approx. 200m you will see a free parking lot on the left side, drive straight on for approx. 200m and you will reach the main square. At the lower end on the left you will find the building of the Fachhochschule. There are a few short parking spaces in front of the building.
Coming from Villach: Turn right at the first traffic light into the Ossiacher See Süduferstraße. Follow the road for about 1km and then turn left towards the centre, into Ossiacher Straße (before the railway overpass). After approx. 200m you will see a free parking lot on the left side. Continue straight ahead for approx. 200m to the main square. At the lower end on the left is the building of the University of Applied Sciences. There are a few short parking spaces in front of the building.
Take bus or train, it is safe and comfortable.
Coming from the station: When you leave the station building, turn left towards the centre. Turn left into Obere Tiebelgasse and then right into Bürgergasse, which will take you to the main square. The building on your left is the Fachhochschule, choose the entrance at the main square. Walking time: approx. 10 min.
Go on foot - discover the city!
Coming from the bus station: Walk along 10. Oktober-Strasse towards the city centre until you reach Schillerplatz. There turn right into Kirchgasse until the street forks. Turn left into Ossiacher Straße, which will lead you to the main square after a few steps. The University of Applied Sciences is located at the lower end of the main square, so go down to the left and you will find yourself right in front of the entrance. Walking time: approx. 5 min.Go on foot - discover the city!