Berufsorientierung & Arbeitsmarkintegration - akademische*r Trainer*in
Schlüssel der gesellschaftlichen Teilhabe
Arbeit ist der Schlüssel zur gesellschaftlichen Teilhabe. Dies gilt unbestritten, denn die "Wege ins Paradies" – gepflastert mit einem bedingungslos garantierten Mindesteinkommen für jedermann ohne Verpflichtung zur Erwerbsarbeit – sind Utopie. Österreich ist wie alle anderen Länder Europas eine Arbeitsgesellschaft und wird dies aufgrund unseres arbeitszentrierten Wohlfahrtsregimes noch lange bleiben.
Interprofessionelles Studium
Im Unterschied zu den wirtschaftsschwachen Ländern verzeichnet Österreichs Arbeitsmarkt eine vergleichsweise niedrige Arbeitslosigkeit. Gleichwohl wird die aktuelle Lage seitens der Politik wie auch in der Bevölkerung als dramatisch wahrgenommen.
Dabei zeigt sich der Arbeitsmarkt als komplex und voller Dynamik. Für manche ist das Tempo zu rasant, andere sehen sich in einem Irrgarten voller Möglichkeiten und sind unsicher, was für sie passt. Sie sind deshalb auf professionelle Unterstützung durch Qualifizierung und Beratung angewiesen, um ihren Weg in Ausbildung, Beruf und Beschäftigung zu finden und zu halten.
Mitarbeiter*innen – durchaus auch langjährig Berufstätige, die beim Tempo und den Anforderungen nur schwer Schritt halten können. Ihnen droht Jobverlust;
junge Menschen mit geringen Qualifikationen, die für sich wenig oder keine Einstiegschancen in Ausbildung und Beruf sehen;
Menschen, die aus anderen Ländern mit ihrem Kultur- und Sprachhintergrund zu uns kommen und Zugang zur Arbeitswelt suchen und sich in unserer Gesellschaft zurechtfinden wollen;
Menschen, die aus persönlichen, sozialen oder gesundheitlichen Gründen ihre Berufskarriere unterbrochen haben und nun einen Wiedereinstieg suchen.
Bei Fragen zum Studium kontaktieren Sie:
Mag.a (FH) Daniela Pluch
Course administrator of Centre for Further and Continuing Education
+43 5 90500 4312
d.pluch@fh-kaernten.at
Hauptplatz 12
9560 Feldkirchen in Kärnten
Ausbildungskosten
€ 1.950,- pro Semester
Abschluss
Akademische*r Trainer*in für Berufsorientierung und Arbeitsmarkintegration
Organisationsform
berufsbegleitend
Unterrichtssprache
Deutsch
Der Hochschullehrgang "Berufsorientierung und Arbeitsmarktintegration" ist als Train-the-TrainerKonzept angelegt. Er richtet sich an Multiplikator*innen, Umsetzer*innen und Gestalter*innen von arbeitsmarktpolitischen Maßnahmen und Programmen.
Die Absolvent*innen sind in der Lage, die komplexen Strukturen des Arbeitsmarktes zu erfassen. Sie können die individuellen Lebenslagen arbeitssuchender Menschen deuten und verstehen. Sie arbeiten direkt mit Menschen in Kursen oder Integrationsbetrieben. Darüber hinaus fungieren sie als Netzwerker*innen in der Berufs- und Bildungslandschaft. Mit ihren Kompetenzen fördern sie die Neu- bzw. Weiterentwicklung von übergreifenden Programmen wie auch die Zielgenauigkeit konkreter Maßnahmen ihrer Organisation und sind für deren Umsetzung zuständig.
Der Hochschullehrgang "Berufsorientierung und Arbeitsmarktintegration" stellt dafür Wissensgrundlagen und methodisches Rüstzeug bereit.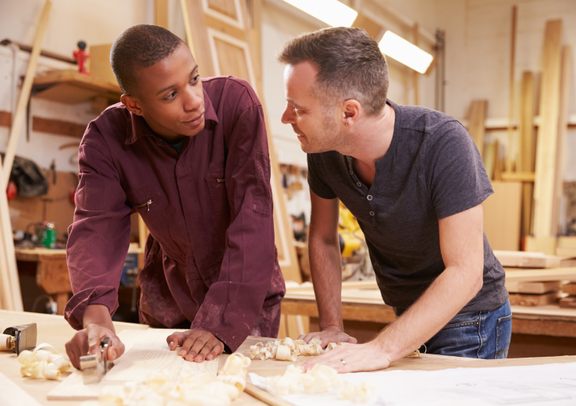 Der Hochschullehrgang richtet sich an
berufstätige Trainer*innen
Ziel: Akademisierung, Erhöhung der Handlungskompetenz;
Absolvent*innen eines generalistischen Studiums
Ziel: Spezialisierung im Berufsfeld Weiterbildung;
berufstätige Fach-AnleiterInnen mit einer handwerklichen Ausbildung
Ziel: vielseitigere Einsatzmöglichkeiten in Projekten, Erweiterung ihrer sozialbetreuerischen und planerisch-konzeptionellen Handlungs­kompetenzen;
Personen aus AMS-Kursen oder Arbeitsstiftungen
Ziel: Neuorientierung nach Verlust bisheriger Tätigkeit, auch aus gesundheitlichen Gründen – mit beruflichem Interesse am Bildungssektor è "Gesundheitsstraße"; Wiedereinsteiger*innen;
Familienangehörige zugereister Spitzenfachkräfte der Industrie (z.B. Infineon) Ziel: auf Grundlage guter Basisqualifikation aus dem Herkunftsland besteht Interesse an einer berufliche Tätigkeit im Bildung- und Weiterbildungssektor. Hier besteht Kooperation mit CIC;
ehrenamtlich Tätige, die sich professionalisieren wollen;
Der Hochschullehrgang ist grundsätzlich offen für alle Interessent*innen, die aktuell eine berufliche Tätigkeit im Bereich Lebenslangen Lernens innehaben oder eine solche anstreben.
auf Trainer-Ebene: Praxisbezogener Tätigkeiten
Trainer*in bei Bildungseinrichtungen – Fokus Berufsorientierung und Qualifizierung (z.B. bfi, VHS)
Fachkraft für Berufsausbildung in sozialen Einrichtungen – Fokus Anlehre, integrative Berufsausbildung, Produktionsschule (z.B. Diakonie de La Tour, promente, FAB)
Fachkraft in der Arbeitsvermittlung und Berufsassistenz – Fokus Jobcoach (z.B. BBRZ, autArK, NEBA)
Case-Management in Behörden: AMS, Sozialamt, PV
in der Stabsarbeit & Leitungsaufgaben*
Erstellung von Konzepten und Projekten / Antragstellung bei Modellvorhaben ("Förder­mittel­experte": Schwerpunkt liegt im Arbeitsmarktbereich, Expertise ist anwendbar im Sport-(ASKÖ) und Kulturbereich sowie in der Regional- und Gemeindeförderung)
Leitung eines arbeitsmarktbezogenen Integrationsprojekts
Personalmanagement in Betrieben und Unternehmen
Beauftragte*r für Berufsförderung und Arbeitsmarktpolitik bei Land, Bund, Parteien
Stabskräfte beim AMS und weiteren Behörden: Konzeptarbeit zur beruflichen Integrations- und Rehabilitation
* für dieses weiterreichende Aufgabenspektrum ist ein Master-Studium aufbauend zum Lehrgang in Planung
Wissen:

Entwicklungen in der Arbeitswelt, neue Anforderungsprofile, Folgen für die Risikogruppen
Zugang zu Lebenslagen – Lernformen und Bewältigungsmuster, Sozialrecht

Können: Methoden und Handlungsmodelle im Umgang mit Menschen
Praxis: Planungskompetenzen bei der Konzipierung von Projekten und deren Durchführung
Finanzieren: Förderstrukturen, Programme/Projekte und good practice
Prüfen: Verfahren der Erfolgsmessung & administrative Steuerung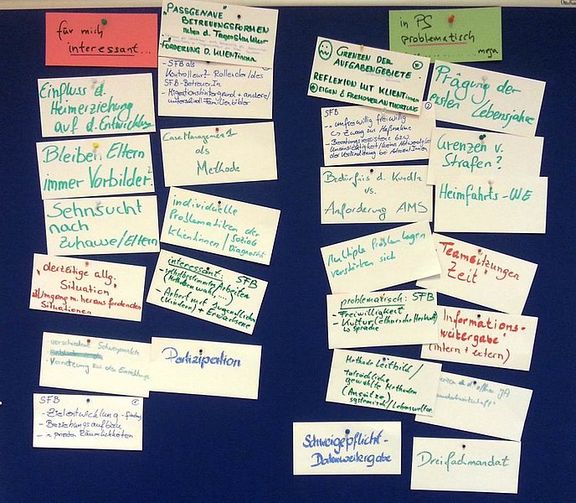 Der Hochschullehrgang ist als berufsbegleitende Weiterbildungsmaßnahme konzipiert und umfasst:
2 Semester
insgesamt 30 Semesterwochenstunden
sowie einen Workload von 60 ECTS-Leistungspunkten
Je Semester: 1 Blockwoche von Montag – Freitag (ganztägig)
Organisationsform:
Je Semester: 8 Blockveranstaltungen von Donnerstag bis Samstag:
Donnerstag: 16.30 – 19.45 Uhr Freitag: 14.30 – 19.45 Uhr Samstag: 8.30 – 16.00 Uhr
Allgemeine Hochschulreife oder Studienberechtigungsprüfung
ersatzweise langjährige einschlägige Berufserfahrung und berufliche Vorbildung
Aufnahmegespräch
Für eine Anmeldung benötigen wir:
Bewerbungsformular
Geburtsurkunde
Staatsbürgerschaftsnachweis
Nachweis von Vorausbildungen (Zeugnisse, Diplome)
Lebenslauf mit Foto
Motivationsschreiben
Türenöffner am Bildungsmarkt
Durch meine Arbeit kenne ich viele Menschen internationaler Herkunft, die im deutschsprachigen Raum berufliche Perspektiven suchen. Sie bringen eine gute Vorbildung mit, sind oft AkademikerInnen. Für sie öffnet diese Weiterbildung Türen in den Bildungsmarkt und zur Projektgestaltung. Der Lehrgang ist von erfolgreichen EU Projekten inspiriert.
Mag.a Rosalia Kopeinig
Geschäftsführung Carinthian International Club
Forum des Austauschs
Projekte bedarfsgerecht konzipieren, arbeitssuchende Menschen motivieren, Ergebnisse evaluieren - seit Jahren befasse ich mich mit diesen Fragen arbeitsweltbezogener Integration. Unseren Kurs bereichern gute DozentInnen mit ihrer Expertise state of the art. Ich verstehe diesen Lehrgang aber auch als Forum des Austauschs über gute Praxis im Feld - und hierzu können alle ihre Erfahrungen einbringen.
FH-Prof. Dr. Helmut Arnold
Wissenschaftliche Leitung