Clinical Risk Management - Course
Effective risk management
In clinical risk management, various recognised instruments and rules for effective risk management are applied, the use of which helps to systematically and completely identify potential sources of danger, causes of damage as well as potential for disruption, to evaluate them and to develop suitable measures to deal with them.
Bei Fragen zum Studium kontaktieren Sie: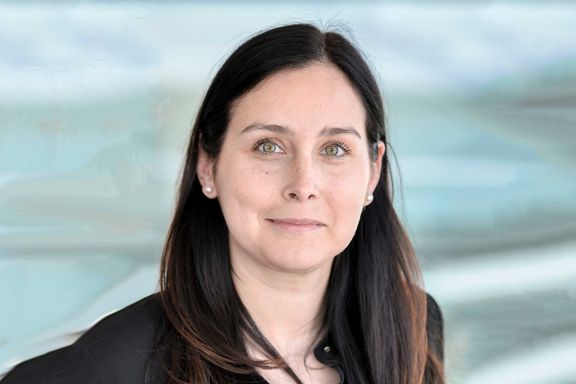 Ausbildungskosten
€ 7.400,-
Abschluss
Akademische*r Risikomanager*in
Organisationsform
berufsbegleitendes Präsenzstudium
Unterrichtssprache
Deutsch
Blöcke von Freitag, 14:30 - 19:45 (6 UE) bis
Samstag, 8:30 - 14:15 Uhr (6 UE)
2 Blockwochen (Montag bis Samstag) im Laufe der drei Semester
Ziel des Hochschullehrgangs ist es, Wissen zur wirksamen Risikobewältigung bzw. –vermeidung zu vermitteln. Die Teilnehmer*innen lernen potentielle Gefahrenquellen, Schadensursachen und Störpotentiale in ihrem Arbeitsumfeld
systematisch zu identifizieren,
zu bewerten,
darzustellen
und geeignete Maßnahmen der Bewältigung zu entwickeln
sowie diese zu dokumentieren.
Besonderes Augenmerk wird auf die Verknüpfung von Theorie und Praxis gelegt.
Im Hochschullehrgang "Klinisches Risikomanagement" werden folgende Schwerpunkte gesetzt:
Einführung in das (klinische) Risikomanagement
Methoden der Risikobeurteilung
Assessment
Notfall- und Krisenmanagement
Management-Tools
Anwendungsschwerpunkte
Wissenschaftliches Arbeiten
Exkursionen
Der Hochschullehrgang "Klinisches Risikomanagement" umfasst 3 Semester und ist berufbegleitend organisiert:
Blöcke von Freitag, 14:30 - 19:45 (6 UE) bis
Samstag, 8:30 - 14:15 Uhr (6 UE)
2 Blockwochen (Montag bis Samstag) im Laufe der drei Semester
Abschlussarbeit: Projektarbeit

Ein modularer Aufbau ist möglich:
Akademischer Lehrgang Klinisches Risikomanagement:
3 Semester, 60 ECTS
Abschluss: Akademische*r Risikomanager*in
Kosten: € 7.400,-
Aufbaumodul Master:
2 Semester, 34 ECTS
Abschluss: Master of Science (M.Sc.)
Kosten: € 2.900,-
Abgeschlossener facheinschlägiger FH-Bachelorstudiengang oder
Abschluss eines gleichwertigen Studiums an einer anerkannten inländischen oder ausländischen postsekundären Bildungseinrichtung
oder
studiengangsbezogene besondere fachliche Eignung und eine den Anforderungen der Hochschule entsprechende nachgewiesene Allgemeinbildung
Unser Aufnahmeverfahren:
Für die Bewerbung zum Hochschullehrgang "Klinisches Risikomanagement" sind folgende Unterlagen einzureichen:
Motivationsschreiben
aktueller Lebenslauf mit Foto
Kompetenzbeschreibung
Nachweis der o. a. Zugangsvoraussetzungen
Die Anrechnung von Lehrveranstaltungen bzw. Prüfungen von Universitätsstudien, Universitätslehrgängen, Akademien und anderen Ausbildungsstätten aus dem In- und Ausland ist möglich. Vorkenntnisse aus einer einschlägigen Berufsausbildung können – nach Prüfung des Einzelfalls – gegebenenfalls angerechnet werden.
Fördermöglichkeiten und steuerliche Absetzbarkeit:
Erkennen von Risiken
"Die Ausbildung im Klinischen Risikomanagement ist besonders geeignet für alle direkt und indirekt mit Patienten arbeitenden Health Professionals. Fehlerkultur und das Erkennen von Risiken sind für alle wichtig. Der Lehrgang für Klinisches Risikomanagement an der FH Kärnten bietet sich auch bestens für Ärzte an."
Dr. Wolfgang Deutz, MAS MSc
Kaufmännischer Direktor am Landeskrankenhaus Villach
Wissenschaftliche Leitung Klinisches Risikomanagement