Digital Transformation Management - Master's degree program
Digitization is changing economies and business administration: new digital technologies are impacting, e.g., business models, production processes as well as personnel recruitment. The master's degree program "Digital Transformation Management" prepares students to actively support companies and administrations in all things digital.
MULTIDISCIPLINARY EDUCATION
The degree program focuses on topics that deal with the major questions of technological change: digitization and management, e-business, digital marketing, data science and technology. These are the five major fields and each of them are covered in detail in the degree program. Students learn the changes that are necessary in the management of companies and how strategy, business models as well as the expectations of employees have to be adapted due to these changes. Digital transformation impacts how companies function internally, how companies communicate with customers and business partners, how data affects business success or even what role technology will play in companies in the future.
All of these aspects are covered in terms of practical relevance: students of the master's degree program Digital Transformation Management over the course of their studies will - by using case studies - accompany a firm as it undergoes it own digital transformation. This "continuous case study" spans all four semesters and is an integral part of the degree program. Thus, students develop the skills needed to support companies during a digital transformation as well as its administration.
The degree program is based on close cooperation with companies both domestically and internationally. Students can make initial contact with businesses already during their studies and, thus, can position themselves already with potential employers. The range of jobs in this field are diverse and can vary between strategic and planning activities of a Chief Digital Officer, defining the marketing agenda of a Chief Marketing Officer, up to the conception and management digitization projects as a Digital Project Manager.
Application deadline
Winterterm 2024
Period I: 01.11.-15.03.2024
Period II: 16.03.-15.05.2024
Period III: 16.05.-15.07.2024
Period IV: 16.07.-30.09.2024*
For applicants from outside Europe applications are only accepted within Period I & II.
*We reserve the right not to open the period or to close it early.
Study start
The semester starts in october - we only offer intake in winterterm!

The start of lectures can be found in the individual timetable which is available after enrollment.
Teaching time
Online:
Tuesday & Thursday
17:40 - 21:00 h
At the site:
Friday 13:30 - 20:10 h
Saturday starting at 8:30 h
5 attendance days per month

Events
Study Guidance
Book your personal appointmentright now!
You can find out more about our advisory services, events and fairs on our website.
Further information
Language of instruction: German
Minimum language skills B2
Please contact us if you have any questions about your studies: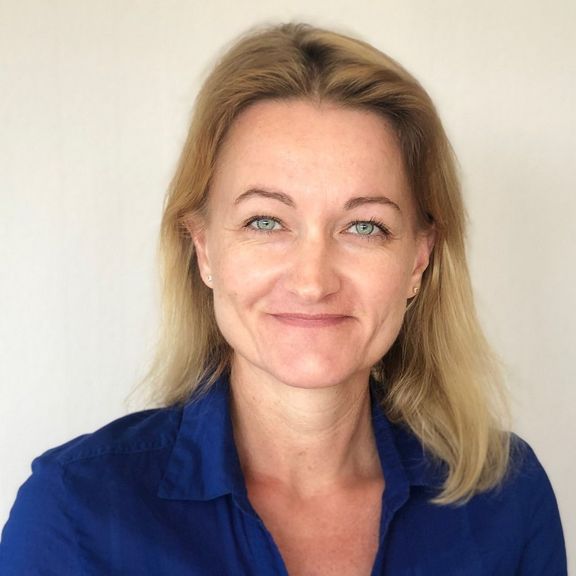 Level of qualification
Master
Tuition fees
€ 363.36 / semester
Qualification awarded
Master of Arts in Business
Duration of study
4 semester
ÖH (Austrian Student Union) fee
€ 22.70 / semester
Language of instruction
Deutsch
General Study Information
The Master's program Digital Transformation Management is based on five curricular focuses. Knowledge in these five main areas is essential to support companies and the administration in the digital transformation. The main areas include both technological and management aspects in order to prepare students for their future professional activities. The course is offered as a full-time study program and is designed in a career-friendly manner. Students who are employed by a company in addition to their studies are offered the opportunity to combine work and study. In developing the curriculum, particular attention was paid to supporting the interdisciplinary thinking of the students and promoting the practical application of what they have learned.
Students acquire skills to help companies and administrations meet the challenges of digital change. Using a continuous case study, students learn about the digital transformation of a company. Close business contacts support students in their direct transition into professional life.
Students should have an interest in digital topics as well as the ability to work in teams and to lead them.
Admission to the Master's program "Digital Transformation Management" is subject to the completion of a relevant Fachhochschule Bachelor's program or the completion of an equivalent program at a recognised domestic or foreign post-secondary educational institution.
Relevant Bachelor's degree programmes include in particular
Study programs with a business management focus
Study programs with a focus on digitisation or IT
After successful completion of their studies, graduates have the following skills and knowledge:
They are competent in the fields of business model development, transformation management, start-up & digital entrepreneurship, personnel development, internet ethics and internet law.
They know about the central topics of e-business, digital marketing and data sciences.
They understand the technological fundamentals of Artificial Intelligence, Industry 4.0 and Virtual and Augmented Reality.
Digital change encompasses virtually every industry, every size of company and every area of business. Especially for small and medium-sized companies, employees with digital competence can offer a competitive advantage.
Examples of professional positions and functions:
Chief Digital Officer (CDO) - responsible for planning and implementing the digital transformation in a company
Chief Information Officer (CIO) - responsible for the strategic and operational management of information management in a company
Chief Technology Officer (CTO) - responsible for technology management in a company
Digital Project Manager - responsible for digitisation projects in a company
E-Business / E-Commerce Manager - responsible for the E-Business or E-Commerce area in a company
Online Marketing Manager - responsible for online marketing agendas in a company
(Big) Data Engineer / (Big) Data Architect - responsible for data and analysis infrastructures
More Digital Transformation Management
Die Fachhochschule Kärnten unterscheidet sich von vergleichbaren Universitätsstudiengängen vor allem durch die Praxisorientierung. Neue Anforderungen, die aus sozialen Fragestellungen und technischen Innovationen hervorgehen, fließen zeitnah ein. Im Masterstudiengang Digital Transformation Management wird diese Praxisorientierung insbesondere auch durch Kooperationspartnerschaften zu ausgesuchten Kärntner Unternehmen gelegt.
Dem Masterstudiengang Digital Transformation Management werden StiftungsprofessorInnen zugeordnet, die dazu beitragen, die Qualität des Studienbetriebs durch fachliche Expertise und Verbindung zur Wirtschaft sicherzustellen. Die StiftungsprofessorInnen verfügen über langjährige berufliche Erfahrung in Unternehmen im jeweiligen Schwerpunkt. Sie werden neben der Beschäftigung bei der FH Kärnten, auch weiterhin in Unternehmen beschäftigt bleiben. Es ist damit sichergestellt, dass der Praxisbezug bestehen bleibt.
Hannes Gessoni, MSc.
Stiftungsprofessor für den Schwerpunkt Digitalisierung & Management
Mag. Alexander Tauchhammer
Stiftungsprofessor für den Schwerpunkt Digital Marketing
Gesamtheitlich und umsetzungsorientiert denken
"Zur Gestaltung der Digitalen Transformation wird das Wissen aus verschiedenen Fachbereichen ebenso benötigt, wie die Fähigkeit gesamtheitlich und umsetzungsorientiert zu denken."
FH-Prof. Dr. Wolfgang Eixelsberger
Leiter Masterstudiengang Digital Transformation Management
Faculty and Staff - Digital Transformation Management
The Villach region combines tradition, cosmopolitanism and quality of life with the advantages of an innovative business location. Villach, a small town with about 60,000 inhabitants, is an international high-tech location with groundbreaking cooperation between science and industry and is also increasingly developing into a start-up town.
Situated directly at the intersection of three cultures, Villach, situated on the Drava river, is an important traffic junction in the Alps-Adriatic region. This special geographical location and the beautiful landscape around Villach and in the federal state of Carinthia have made the region a popular holiday destination for generations, further beyond the borders. The drinking water quality of the lakes and the particularly clean air make Villach and its surroundings an environmental paradise.
In addition to its geographical advantages, Austria also leads the world in terms of its social and health care system and is considered a particularly safe, prosperous and liveable country.
Despite the above-average prosperity and the comprehensive state social benefits, Villach compares favourably with many international destinations. The "small town bonus" comes into its own here and makes everyday life affordable.
Explore Campus Villach on a 360° Tour.
Make a virtual walk through the Science & Energy Labs – T10.
Motorway exit Wernberg, then on the B 83 approx. 2 km in the direction of Villach, after the Villach town sign the B83 passes under the A2 motorway, and then immediately right the first exit in the direction of MAGDALENEN SEE. Following the signs for Magdalenen See, the road leads through a small wooded area, always follow the road, after an S-curve past Magdalenen See (left) always straight ahead, cross the southern railway line and go uphill directly into the centre of St. Magdalene. Turn right at the top of the hill, down the road, the grounds of the technology park are already visible to the south, the chimney of the combined heat and power plant, and directly in the sharp right-hand bend turn left onto the grounds of the technology park.
Motorway exit Villach/Ossiacher See, then approx. 2 km in the direction of Villach, on the right is Gasthof Seehof, on the left is Lake Vassach, continue on the B33 left in the direction of east, Wernberg, Klagenfurt, always follow the B33, after approx. 4 km turn right in the direction of Magdalenen See. The road leads through a small forest, always follow the road, after an S-curve past Lake Magdalenen (left) always straight ahead, cross the southern railway line and go uphill directly into the centre of St.Magdalen. Turn right at the top of the hill, down the road, the grounds of the technology park are already visible to the south, the chimney of the combined heat and power plant, and directly in the sharp right-hand bend turn left onto the grounds of the technology park.
The bus company Dr. Richard runs from Villach city to the FH in about every 15 minutes. The timetables are coordinated with the timetables of the ÖBB.