CUAS International Relations Office supports all CUAS Schools and the institution as a whole in all international activities. Mainly in the development of international networks, exchange programs and support for students who want to experience internationality abroad or at home.
Additional to the International Relations Office there is an international coordinator at each CUAS school dealing with all relevant international issues. The international coordinator, CUAS International Relations Office as well as the rector form an International Committee. In regularly meetings they discuss the future implementation of the international strategic aims.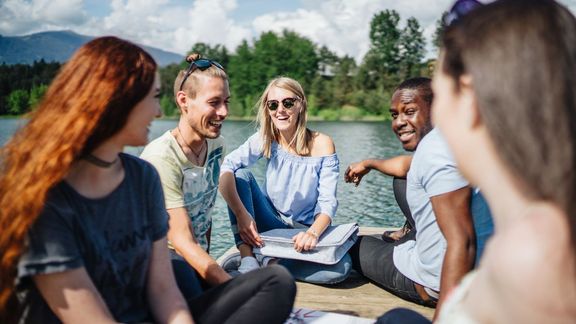 The following links provide information in reagards to studying at Carinthia University of Applied Sciences:
The diploma supplement is an additional document that is provided upon completion of the university degree. Its purpose is to inform potential employers and other institutions of higher education of the contents of the completed degree program's curriculum, its progression and the academic and professional qualifications of the graduate.
This document should enhance the international transparency of the given degree as well as simplify the categorization and recognition of European higher educational degrees. In addition to providing a professional evaluation of the graduates' qualifications, the diploma supplement further supports graduates' mobility and life-long learning.
Information identifying the holder of the qualification
Information identifying the qualification
Information on the level of the qualification
Information on the contents and results gained
Information on the function of the qualification
Additional information
Certification of the supplement
Information on the Austrian higher education system
The Carinthia University of Applied Sciences provides all graduates with a diploma supplement in German and English when they graduate
Internationality @ CUAS in numbers
120 Partner Higher Education Institution
70 Outgoing Exchange Students per year
50 Incoming Exchange Students per year
8 Master Degree Programs in English
1 Bachelor Degree Progam in English
The International Relations Office would like to support language and intercultural competences of the students. All students are invited to join our international social events. Invitations are send out on a regular basis via E-Mail, intranet or Facebook.