No matter whether it is vehicle construction, aerospace, energy technology or plant engineering: mechanical engineers are indispensable in a wide range of technical disciplines. They work in the area of conflict between advancing globalisation, increasing scarcity of resources and permanent technological progress, which constantly presents developers and designers with new challenges. Students on the "Mechanical Engineering" course of study are optimally prepared for these challenges.
The study program can be completed both part-time and full-time. There is a choice of three branches of study for specialisation: Manufacturing Engineering, Energy Engineering and Technical Design. Students learn about modern manufacturing technologies, including 3D printing. The course design focuses on project-based learning in order to combine theoretical knowledge with practical skills in the best possible way. In addition, there is special expertise in simulation-supported design, which is an important competence for graduates later in their professional lives.
Competences in the fields of simulation, bionic design and prototyping are also the focus of the bachelor's degree program in "Mechanical Engineering". However, entrepreneurial skills are also important for successful mechanical engineers. These are consolidated with courses in languages, economics and management. The course of study places particular emphasis on practical training, which is conveyed in the laboratory exercises offered, in a development project and finally in the professional internship. In addition to careers in companies with a technical orientation, graduates can also choose to deepen their academic knowledge or work in specialized research institutions after completing the course.
Application deadline
For Winterterm 2022 the following Application Deadlines are opened:

I: 01.11.-15.03.2022
II: 16.03.-15.05.2022
III: 16.05.-15.07.2022
IV: 16.07.-30.09.2022
For applicants from outside Europe:
Due to visa and legalization processing we accept applications only from period I & II
Study start
The semester starts on 1st October
Teaching time
Monday – Friday full-time and partly on Saturdays
Events
FH DAY
04.02.2022
CAMPUS DAY
04.03 & 06.05.2022
MASTERSESSION ONLINE
02.12.2021 & 12.04.2022
STUDIEN-INFO-LOUNGE
2nd Tuesday per month.
Individual appointments can be booked online.
Further information
Language of instructions: German
Minimum language skills: B2
Level of qualification
Bachelor
Tuition fees
€ 363.36 / semester
Qualification awarded
Bachelor of Science in Engineering
Duration of study
6 semester
ÖH (Austrian Student Union) fee
€ 20.70 / semester
Language of instruction
Deutsch
General Study Information
As a newly designed engineering program, the bachelor's degree in mechanical engineering provides a comprehensive understanding of the function of machines, product development and plants. Mechanical engineers deal with vehicle construction, plant engineering, production engineering, product development, engine technology and the associated classical basic subjects. They work in areas such as aerospace, series development, energy technology or energy machine construction.
Students can choose between a part-time course of study and a full-time course of study. Students can also choose between three specialisation areas: production engineering, energy mechanical engineering and technical design. Current topics such as additive manufacturing/rapid prototyping, generative design and bionics as well as simulation-supported design and validation are examined in detail in these modules. Up to 3D printing, students come into contact with a variety of modern manufacturing techniques.
What students should bring to their studies:
Interest in scientific and technical tasks.
A creative personality who enjoys innovative developments.
Logical thinking skills combined with a good command of English.
Curiosity and the ability to work independently.
Concrete previous knowledge is not necessary for the Bachelor's degree program "Mechanical Engineering". Therefore, students from all types of schools can start this course of study after their Matura if they bring the appropriate interest and willingness to perform. In order to facilitate the start of studies, the Carinthia University of Applied Sciences offers intensive courses in mathematics, computer science and physics. Missing university entrance qualifications can be compensated by relevant professional qualifications and attendance of the pre-study course.
After successful completion of their studies, graduates have the following skills and knowledge:
They apply their basic knowledge from the subjects mathematics, computer science, mechanics and electrical engineering in order to derive and implement solutions.
Sound basics in bionics, industrial design and product development
Sound basics in presentation techniques, design thinking and creativity techniques
Sound basics in CAD modelling, CAM development
Well-founded basics in simulation software
They know about the basic principles and procedures in applied measurement and control technology.
They are able to assist in the implementation of controls in mechanical systems.
You are familiar with the essential physical principles for the mechanical, thermodynamic and fluidic design of machines and plants and are able to use electrical drives, combustion engines and fluid flow machines in a targeted manner. - They can explain the essential methods from statics and strength theory, kinematics and kinetics.
They can design plants and their components and recognise weak points in designs and existing plants and are able to design machines and plants in accordance with the load.
They describe complex technical systems from the field of mechanical engineering and modify them according to the system concept.
They are familiar with the development and production processes up to recycling.
Graduates of this program are specialists in all relevant areas of mechanical engineering. The professional field thus opened up is comprehensive and includes the entire field of mechanical and plant engineering as well as manufacturing and production technology.
Graduates are employed as:
R&D engineer
Design Engineer
Test engineer
Production Engineer
Sales Engineer
customer support engineer
The areas of activity include:
Mechanical engineering (all areas)
Plant construction (all areas)
Vehicle construction
aerospace
Power Engineering
Relevant research institutions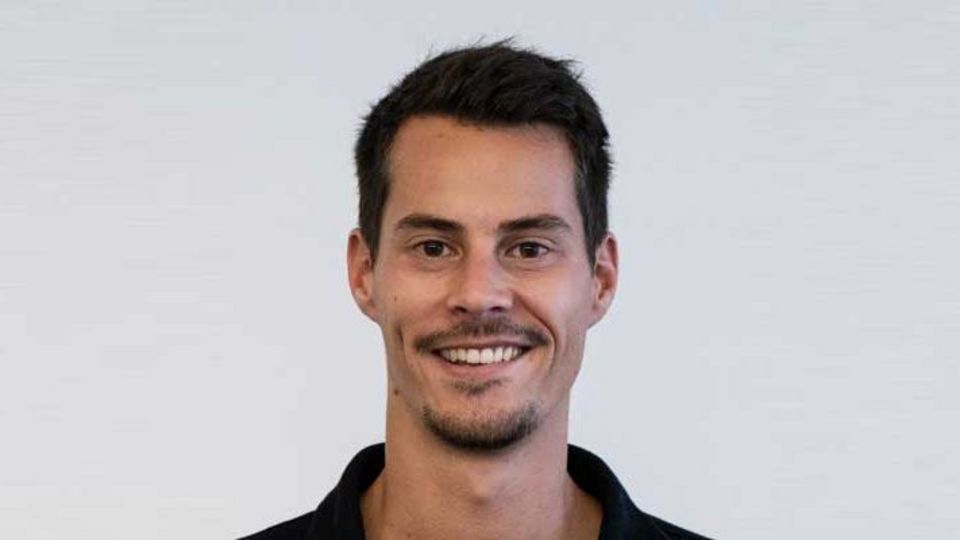 Alumniprofile Maschinenbau
Berechnungsingenieur in der Abteilung Simulation Crash & Multiphysics bei der Firma KTM Technologies in Salzburg
Alumniprofile Maschinenbau
Martin Planner war schon immer an Technik interessiert. Bereits als Kind wusste der gebürtige Kärntner, dass er einmal Maschinenbauingenieur werden…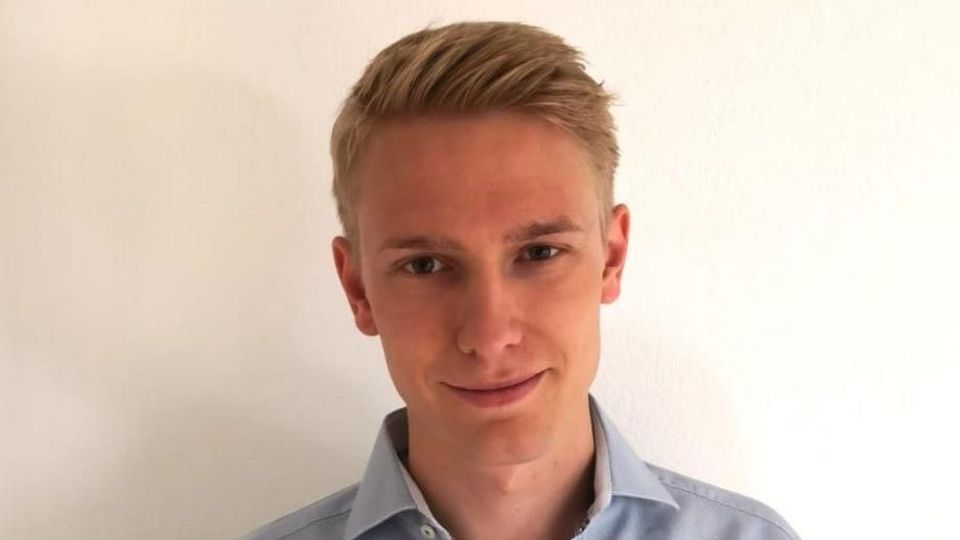 Alumniprofile Maschinenbau
Nach Abschluss der HTL für Mechatronik in Lienz habe ich mich für das Bachelor Studium Maschinenbau an der FH-Kärnten entschieden, da mich technische…
Technisches Verständnis ganzheitlich vernetzen
"An der FH Kärnten wurde neben eigenständigem Arbeiten auch sehr viel Wert auf Teamarbeit und Teamfähigkeit gelegt, was nun auch sehr wichtig in unserer Unternehmenskultur ist. Man lernt ein schnelles technisches Verständnis zu entwickeln und ganzheitlich zu vernetzen."
Gianvito Sabella, BSc MSc
Absolvent
Entwicklung NIZI & Sonderfahrzeuge, Daimler Benz G GmbH
Professionelles Umfeld und sehr gute Betreuung
"Der Studiengang Maschinenbau stellt eine gelungene Kombination aus Theorie und Praxis dar. Das professionelle Umfeld, die sehr gute Betreuung durch die lehrenden Professoren sowie die gut ausgestatteten Laborräumlichkeiten zeichnen die FH Kärnten aus.
Im Rückblick auf meine Studienzeit kann ich den Studiengang Maschinenbau an der FH-Kärnten jedem weiterempfehlen, der die Herausforderungen der Technik sucht und in einem wertschätzenden Umfeld studieren möchte."
Patrick Strobl, BSc
Absolvent
Viel praktische Berufserfahrung
"Das Master-Studium Maschinenbau/Leichtbau an der Fachhochschule Kärnten hat perfekt auf die Grundlagen meines Bachelorstudiums aufgesetzt und mein Wissen in den gut strukturierten Fachgebieten erweitert. Die Dozenten verfügen größtenteils über viel praktische Berufserfahrung, was mir einen optimalen Einblick in die jeweiligen Ingenieurstätigkeiten ermöglichte. So hat mich auch mein Dozent für das weite Feld der technischen Simulation begeistert, in dem ich heute arbeiten kann."
Damian Niedermeier
Berechnungsingenieur in der Abteilung Simulation Crash & Multiphysics bei der Firma KTM Technologies in Salzburg
Faculty and Staff - Mechanical Engineering
The Villach region combines tradition, cosmopolitanism and quality of life with the advantages of an innovative business location. Villach, a small town with about 60,000 inhabitants, is an international high-tech location with groundbreaking cooperation between science and industry and is also increasingly developing into a start-up town.
Situated directly at the intersection of three cultures, Villach, situated on the Drava river, is an important traffic junction in the Alps-Adriatic region. This special geographical location and the beautiful landscape around Villach and in the federal state of Carinthia have made the region a popular holiday destination for generations, further beyond the borders. The drinking water quality of the lakes and the particularly clean air make Villach and its surroundings an environmental paradise.
In addition to its geographical advantages, Austria also leads the world in terms of its social and health care system and is considered a particularly safe, prosperous and liveable country.
Despite the above-average prosperity and the comprehensive state social benefits, Villach compares favourably with many international destinations. The "small town bonus" comes into its own here and makes everyday life affordable.
Explore Campus Villach on a 360° Tour.
Make a virtual walk through the Science & Energy Labs – T10.
Motorway exit Wernberg, then on the B 83 approx. 2 km in the direction of Villach, after the Villach town sign the B83 passes under the A2 motorway, and then immediately right the first exit in the direction of MAGDALENEN SEE. Following the signs for Magdalenen See, the road leads through a small wooded area, always follow the road, after an S-curve past Magdalenen See (left) always straight ahead, cross the southern railway line and go uphill directly into the centre of St. Magdalene. Turn right at the top of the hill, down the road, the grounds of the technology park are already visible to the south, the chimney of the combined heat and power plant, and directly in the sharp right-hand bend turn left onto the grounds of the technology park.
Motorway exit Villach/Ossiacher See, then approx. 2 km in the direction of Villach, on the right is Gasthof Seehof, on the left is Lake Vassach, continue on the B33 left in the direction of east, Wernberg, Klagenfurt, always follow the B33, after approx. 4 km turn right in the direction of Magdalenen See. The road leads through a small forest, always follow the road, after an S-curve past Lake Magdalenen (left) always straight ahead, cross the southern railway line and go uphill directly into the centre of St.Magdalen. Turn right at the top of the hill, down the road, the grounds of the technology park are already visible to the south, the chimney of the combined heat and power plant, and directly in the sharp right-hand bend turn left onto the grounds of the technology park.