NEW GENERATION OF EXPERTS
Investing in real estate has become increasingly interesting and lucrative due to global economic crises - but a long-term sustainable return will only be achieved if the entire life cycle of a property is considered. Location, energy costs and future mobility issues will be the challenges.
These topics will also address the educational sector and train students in sustainable project development. The degree program "Sustainable Building & Property Management" trains this new generation of experts in the cross-sectional topic of "sustainable real estate and infrastructure development". In addition to gaining a basic understanding of technical and architectural issues, the course will increasingly address the business management requirements of this profession. Therefore, commercial, technical and legal parameters are in the focus.
For an occupational field with a high level of responsibility but a lack of adequately trained specialists, the course fills a gap in the educational field.
Application deadline
Winterterm 2024
Period I: 01.11.-15.03.2024
Period II: 16.03.-15.05.2024
Period III: 16.05.-15.07.2024
Period IV: 16.07.-30.09.2024*
For applicants from outside Europe applications are only accepted within Period I & II.
*We reserve the right not to open the period or to close it early.
Study start
The semester starts in october - we only offer intake in winterterm!

The start of lectures can be found in the individual timetable which is available after enrollment.
Teaching time
Thursday: 15:30-21:15 online
Friday: 13:00-20:25 hybrid
Saturday: 08:50-17:05 hybdrid
1 attendance week (Monday to Friday) at the Campus

Events
Study Guidance
Book your personal appointmentright now!
You can find out more about our advisory services, events and fairs on our website.
Further information
Language of instruction: German
Minimum language skills: B2

Please contact us if you have any questions about your studies: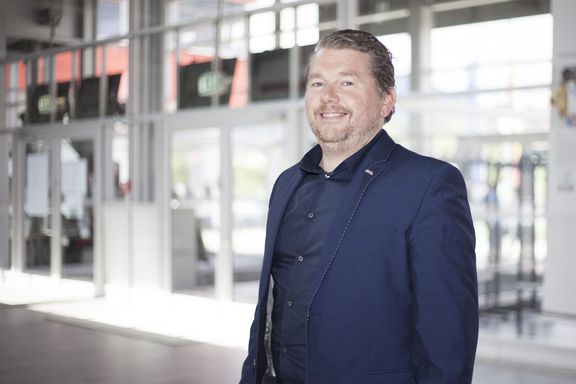 Level of qualification
Bachelor
Tuition fees
€ 363.36 / semester
Qualification awarded
Bachelor of Science in Engineering
Duration of study
6 semester
ÖH (Austrian Student Union) fee
€ 22.70 / semester
Language of instruction
Deutsch
General Study Information
Within the curriculum, students acquire engineering fundamentals in civil engineering, structural design and building services engineering and are given a basic understanding of tasks in architecture and design. The qualification profile is complemented by in-depth knowledge of economics, real estate and infrastructure management, always embedded in considerations of ecology and sustainability.
Fireside chats are part of the teaching in the Sustainable Building & Property Management program and take place twice per academic year. At informal meetings in small groups, specific sustainability topics are discussed with high-ranking speakers. They are designed to ensure a personal atmosphere and facilitate a fruitful dialogue with representatives from business, administration and politics.
Within the framework of the interdisciplinary training in the Bachelor's degree program "Sustainable Building & Property Management", the following specialist skills are taught:
General knowledge from basic mathematics and English
Engineering fundamentals in civil engineering, structural design and building services engineering
Basic understanding of architectural tasks and design issues
Basic knowledge in economics, real estate and infrastructure management and subject-related application competence in accounting
Corporate management and controlling, project management
Specialised knowledge in legal topics such as public and private law
Basic competence in questions of ecology and sustainability
Special emphasis is placed on generating mutual understanding of the different disciplines and their necessary interaction and the added value for the graduates' later professional activities that grows out of this understanding.
Von den Absolvent*innen des Bachelorstudiengangs "Sustainable Building & Property Management" kann erwartet werden, dass sie/er:
mit dem Prozess der Immobilienentwicklung bzw. Infrastrukturentwicklung vertraut ist und fähig ist, die erforderlichen Umsetzungsschritte zu konzipieren,
ein grundlegendes Interesse für einen gesamtheitlichen Ansatz in die Entwicklung eines Bauprojekts einbringt,
mit den wesentlichen bautechnischen Grundlagen und Verfahren vertraut ist und die Grenzen der verschiedenen verfügbaren Verfahren, Methoden und Modelle abschätzen kann,
für konkrete Projektentwicklungsaufgaben geeignete Baumaterialien, Baukonstruktionen und Verfahren im Vergleich bewerten kann, besondere Risiken aus der Planung, Baurealisierung und dem Betrieb erkennt (z.B. Bodenrisiko, Verfahrensrisiko, Vertragsrisiko) und Maßnahmen zur Risikobegrenzung, -reduzierung,-vermeidung einleitet,
die wichtigsten Theorien, Prinzipien und Methoden der Wirtschaftswissenschaften anzuwenden im Stande ist um damit die betriebs-/volkswirtschaftlichen Konsequenzen einer Projektentwicklungsaufgabe in einer realistischen Dimension abzuschätzen vermag,
frühe Projektansätze für eine erste Beurteilung selbsttätig mit einem CAD-Programm visualisieren kann,
Unterstützung leisten kann bei der Ermittlung des Finanzierungserfordernisses für ein Entwicklungsprojekt sowie bei der Wahl geeigneter Finanzierungskonstrukte,
Fragen der architektonischen Gestaltung in einem grundlegenden Ansatz analysieren und klären kann,
nachhaltige architektonische Ansätze von auf reine Gewinnoptimierung ausgelegten Konzepten unterscheiden kann und über ein breites Argumentationskapital für gestalterisch, bautechnisch, ökonomisch, ökologisch und sozial nachhaltige Lösungen verfügt,
ein grundlegendes Rechtsverständnis in diesem Fachbereich mitbringt und damit den Entwicklungsprozess zielgerichtet unterstützen kann.
Die vermittelten Qualifikationen des Bachelorstudiums entsprechen damit den Anforderungen der beruflichen Praxis. Sie sind Resultat der Qualität einer ganzheitlichen Auffassung und ermöglichen in diesem Sinne eine praxisnahe, engagierte und zugleich flexible Leistungserbringung.
Current courses - Sustainable Building & Property Management
Graduates have access to a broad job market and a variety of fields of activity. Whether in the development, implementation, evaluation of real estate and infrastructure projects on the part of housing cooperatives, property management companies, real estate developers and builders, banks and insurance companies or state, regional or local authorities or within urban and regional planning, etc., graduates who deal with sustainable objectives in sustainable real estate project development are in great demand. In the future, holistic specialists will also be in demand in water management, renewable energy generation, visionary mobility development or in the tourism industry as well as in facility management.
The successful completion of the bachelor's program "Sustainable Building & Property Management" entitles the holder to a relevant master's program of 4 semesters at a university of applied sciences according to § 6 Abs 4 FHStG or a university according to § 64 Abs 5 UG 2002.
Faculty and Staff - Sustainable Building & Property Management