With the WBZ - Continuing Education Centre in the sense of Lifelong Learning, the Carinthia University of Applied Sciences places a further focus on continuing education at a high scientific level in close cooperation with partners from the professional world and on an international level, in addition to teaching and research.
The current range of courses, which includes courses with a Master's degree, courses with an academic degree and certificate courses, addresses current topics and developments as well as professional challenges and related qualification requirements.
Please note our general terms and conditions for further education and training events
24. Sep
Thursday
Beginn: 08:30
Ende: 16:00
25. Sep
Friday
Beginn: 13:00
Ende: 18:00
09. Oct
Friday
Beginn: 08:30
Ende: 16:00
15. Oct
Thursday
Beginn: 08:30
Ende: 16:00
15. Oct
Thursday
Beginn: 09:00
Ende: 17:00
19. Oct
Monday
Beginn: 13:00
Ende: 18:00
20. Oct
Tuesday
Beginn: 08:30
Ende: 16:00
22. Oct
Thursday
Beginn: 16:30
Ende: 19:45
Mag.a rer.nat. Carmen Zernig-Malatschnig
Head of Center For Further Education
Dr. Michael Jungmeier
Chair for Nature Conservation and Sustainability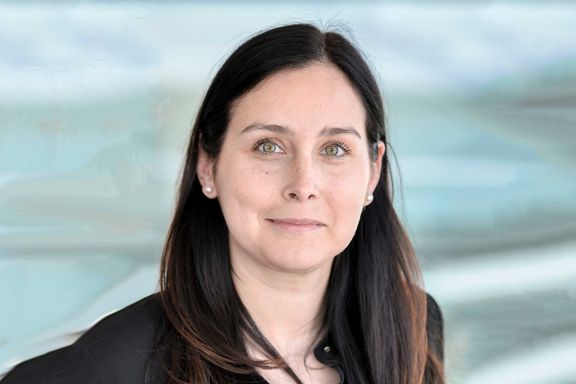 Mag.a (FH) Daniela Pluch
Management and Administration
+43 5 90500 4312
d.pluch@fh-kaernten.at
Hauptplatz 12
9560 Feldkirchen in Kärnten
Das Scientific Board hat eine beratende Funktion und soll das Weiterbildungszentrum der FH Kärnten insbesondere bei der Ausrichtung und der Entwicklung der Weiterbildungsangebote sowie bei Umsetzung dieser unterstützen. Die entsandten Mitglieder aus den Studienbereichen Engineering & IT, Bauingenieurwesen & Architektur, Wirtschaft & Management sowie Gesundheit & Soziales unter Vorsitz des Vizerektors sollen sowohl nach innen als auch nach außen wissenschaftlich-akademisch qualitätssichernd wirken.
Mission:
Zukunftsfokussierte Weiterbildung ermöglichen und lebenslanges Lernen begleiten.
Vision:
"Eine wissenschaftlich fundierte und zeitgemäße Aus- und Weiterbildung ist entscheidend, um den beruflichen Herausforderungen gewachsen zu sein. Zukunftsfit zu bleiben heißt WISSEN up-to-date zu halten und NEUES zu lernen."
Dipl.-Ing. Daniel Bednarzek, MSc.
Studiengangsleitung Nachhaltiges Baumanagement
Villacher Straße 1
9800 Spittal an der Drau
FH-Prof.in DI Dr.in Ulla Birnbacher
Stv. Studienbereichsleitung Engineering und IT
Europastraße 4
9524 Villach
Arch. Dipl.-Ing.in Barbara Frediani-Gasser
Vizepräsidentin Kammer der ZiviltechnikerInnen Steiermark und Kärnten
Schönaugasse 7/1
8010 Graz
DI Dr. Michael Glavanovics
Wissenschaftliche Leitung des Lehrganges Power Electronics
Europastraße 4
9524 Villach
FH-Prof. Dr. Marco Kachler, BSc LL.M.
Stv. Studienbereichsleitung Gesundheit und Soziales, Studiengangsleitung Biomedizinische Analytik
St. Veiterstraße 47
9020 Klagenfurt am Wörthersee
Mag. Werner Laure, MBA CMC
Leiter Personalmanagement, BKS Bank AG
St. Veiter Ring 43
9020 Klagenfurt
FH-Prof.in Mag.a Dr.in Ursula Liebhart
Leitungsteam Business Management
Europastraße 4
9524 Villach
FH-Prof. Dipl.-Ing. Dr. techn. Christian Menard
Studienbereichsleitung Engineering & IT, Studiengangsleitung Medizintechnik, Health Care IT
Primoschgasse 10
9020 Klagenfurt am Wörthersee
FH-Prof. Mag. Dr. Holger Penz
Studienbereichsleitung Gesundheit und Soziales, Studiengangsleitung Gesundheitsmanagement
Hauptplatz 12
9560 Feldkirchen in Kärnten
FH-Prof. DI Dr. Martin Schneider
Studienbereich Bauingenieurwesen & Architektur, Leitung LG Naturschutzfachkraft
Villacher Straße 1
9800 Spittal an der Drau
FH-Prof. Mag. Dr. Alexander Sitter
Leitungsteam Business Management
Europastraße 4
9524 Villach
Der Fachhochschule Kärnten wurde ein UNESCO-Lehrstuhl für 'Sustainable Management of Conservation Areas' (MCA) zugesprochen. Den Lehrstuhl hat Dr. Michael Jungmeier, Professor für Nature Conservation and Sustainable Development, inne. Mit dem UNESCO-Lehrstuhl sollen besondere Forschungsprojekte und Bildungsprogramme rund um Naturschutz im 21. Jahrhundert gefördert und vorangetrieben werden. Vor allem soll der Lehrstuhl Personen, Institutionen und Gesellschaften das nötige Rüstzeug mit auf den Weg geben, um zukünftige Herausforderungen erfolgreich zu meistern, die das Management von Schutzgebieten betreffen. Mehr erfahren
Dr. Michael Jungmeier
Chair for Nature Conservation and Sustainability