Psychosoziale Gesundheit - Hochschullehrgang
Der Hochschullehrgang Psychosoziale Gesundheit MSc (CE) vermittelt fundierte Kommunikations- und Interventionskompetenzen für Angehörige aus psychosozialen Grundberufen. Damit soll die Berufsausübung im Rahmen der vorhandenen beruflichen Kompetenzen erleichtert und professionalisiert werden. Hier sind sowohl Gespräche mit psychisch leidenden bzw. psychisch erkrankten Klient*innen als auch interdisziplinäre Fachgespräche mit Psycholog*innen, Psychotherapeut*innen, Ärzt*innen und anderen Berufsangehörigen aus den Gesundheits- und Sozialbereich wesentlich.
Start nächster Jahrgang: September 2024
Bewerbungen sind bereits möglich!
Der Hochschullehrgang Psychosoziale Gesundheit wird als außerordentliches Masterstudium in Kooperation mit der Higher Education Services GmbH (HES) angeboten.
Bei Fragen zum Studium kontaktieren Sie:
Ausbildungskosten
€ 2.990,- pro Semester
Abschluss
Master of Science (Continuing Education) - MSc (CE)
Start nächster Jahrgang:
September 2024
Organisationsform
berufsbegleitend, Blended Learning
Durchführungsort Präsenzphasen
Higher Education Services GmbH (HES) Vereinsgasse 15 ( EG), 1020 Wien
Welcome Weekend: FH Kärnten, Campus Feldkirchen, Hauptplatz 12, 9560 Feldkirchen
Psychosoziale Gesundheit - Ziele & Inhalte
Im Rahmen des Hochschullehrgangs Psychosoziale Gesundheit findet eine vertiefende Beschäftigung mit dem Menschenbild in psychosozialen Berufen statt. Dieses Grundverständnis über das menschliche Sein wird im Kontext verschiedener Therapie-Orientierungen (wie z.B. tiefenpsychologisch-psychodynamisch, humanistisch-existentiell oder systematisch-kommunikationstheoretisch) diskutiert. Für die Anschlussfähigkeit in der interdisziplinären Zusammenarbeit mit Ärzt*innen werden Vertiefungen in medizinischen Fächern, wie insbesondere der Psychiatrie, gegeben. Kenntnisse in psychosozialen Interventionsformen und Wissen in der therapeutischen Vorgehensweise, wie beispielsweise in der Kinder- und Jugendpsychologie und auch in der Gerontopsychotherapie liefern ebenso wertvolle Kommunikationsfertigkeiten für die Teilnehmenden.
Die Psychosoziale Gesundheit-Studierenden erwerben einerseits zentrale Kompetenzen um Einflussfaktoren aus allen Lebensbereichen in die psychosoziale Gesundheit betreffend zu berücksichtigen und Lebenswelten unterstützend zu gestalten und andererseits das nötige methodische Wissen, um psychosoziale Konzepte im Gesundheitsbereich zu erstellen, umzusetzen und deren Ergebnisse zu evaluieren.
Der Hochschullehrgang Psychosoziale Gesundheit gliedert sich in 9 Module und der Masterthesis:
Im Rahmen des Hochschullehrgangs Psychosoziale Gesundheit ist eine Masterthesis zu verfassen und eine kommissionelle Masterprüfung abzulegen. Die positive Absolvierung berechtigt zur Führung des akademischen Grades "Master of Science (Continuing Education) - MSc (CE)".
Die komissionelle Prüfung setzt sich aus den Prüfungsteilen:
Präsentation der Masterarbeit
einem Prüfungsgespräch, das auf die Querverbindungen des Themas der Masterarbeit zu den relevanten Fächern des Studiensplan eingeht, sowie
einem Prüfungsgespräch über sonstige studienplanrelevante Inhalte
Der Hochschullehrgang Psychosoziale Gesundheit umfasst 4 Semester und ist berufsbegleitend organisiert. Die Lehrveranstaltungen werden zum überwiegenden Teil in Blended Learning (Videokonferenzen, Online-Kurse) abgehalten. Die Präsenzphasen finden 2 mal pro Semester am Wochenende (Do.-So.) in den Räumen des HES statt. Dadurch wird die Kombination von Studium und Beruf ermöglicht.
Start nächster Jahrgang: September 2024
ZUGANGSVORAUSSETZUNGEN
ein abgeschlossenes facheinschlägiges Bachelorstudium mit mind. 180 ECTS oder
der Abschluss eines anderen fachlich in Frage kommenden Studiums mind. desselben hochschulischen Bildungsniveau an einer anerkannten inländischen oder ausländischen postsekundären Bildungseinrichtung und
eine mehrjährige einschlägige Berufserfahrung
Zu facheinschlägigen Bachelorstudiengängen gehören insbesondere:
Bildungs- und Erziehungswissenschaften
Psychologie
Gleichwertig zu den genannten Bachelorstudiengängen sind abgeschlossene Diplomstudien aus den Bereichen Pädagogik, Psychologie, Medizin, Soziale Arbeit, Philosophie, Diversity and Disability Studies, Studium für Lehramt an höheren Schule. Wenn die Gleichwertigkeit grundsätzlich gegeben ist und nur einzelne Ergänzungen fehlen, können zum Ausgleich der wesentlichen fachlichen Unterschiede Ergänzungsprüfungen vorgeschrieben werden.
Nach Prüfung der Zulassungsvoraussetzungen werden die Bewerber*innen zu einem Aufnahmeverfahren eingeladen. Dieses beinhaltet ein persönliches Aufnahmegespräch, welches vor Ort oder per Videokonferenz durchgeführt wird.
ANMELDUNG
Für die Anmeldung benötigen wir folgende Unterlagen:
Nachweis von beruflichen Ausbildungen (Zeugnisse und Diplome)
Aktuellen Lebenslauf
per Mail an m.nechtelberger[at]fh-kaernten[dot]at oder weiterbildung[at]fh-kaernten[dot]at
Andrea Nechtelberger MBA, M.Ed.
​​​​​​​Organisatorische Leitung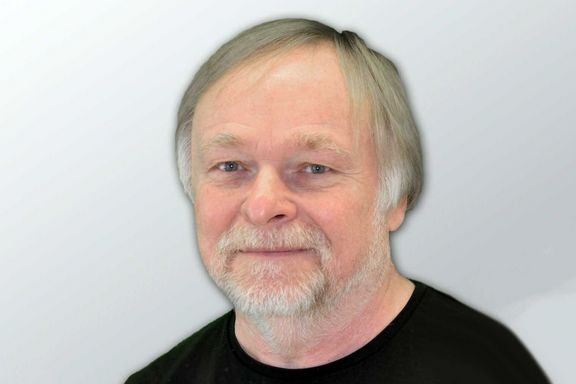 Univ. Doz. Dr. Gerald Gatterer
Wissenschaftliche Leitung
Klinischer Psychologe/Psychotherapeut
Akad. Health Care Manager
Hermann Prader, BSc
Koordination E-Learning